Four Extremely Instructive Case Histories (MG Book Club Chapter 17)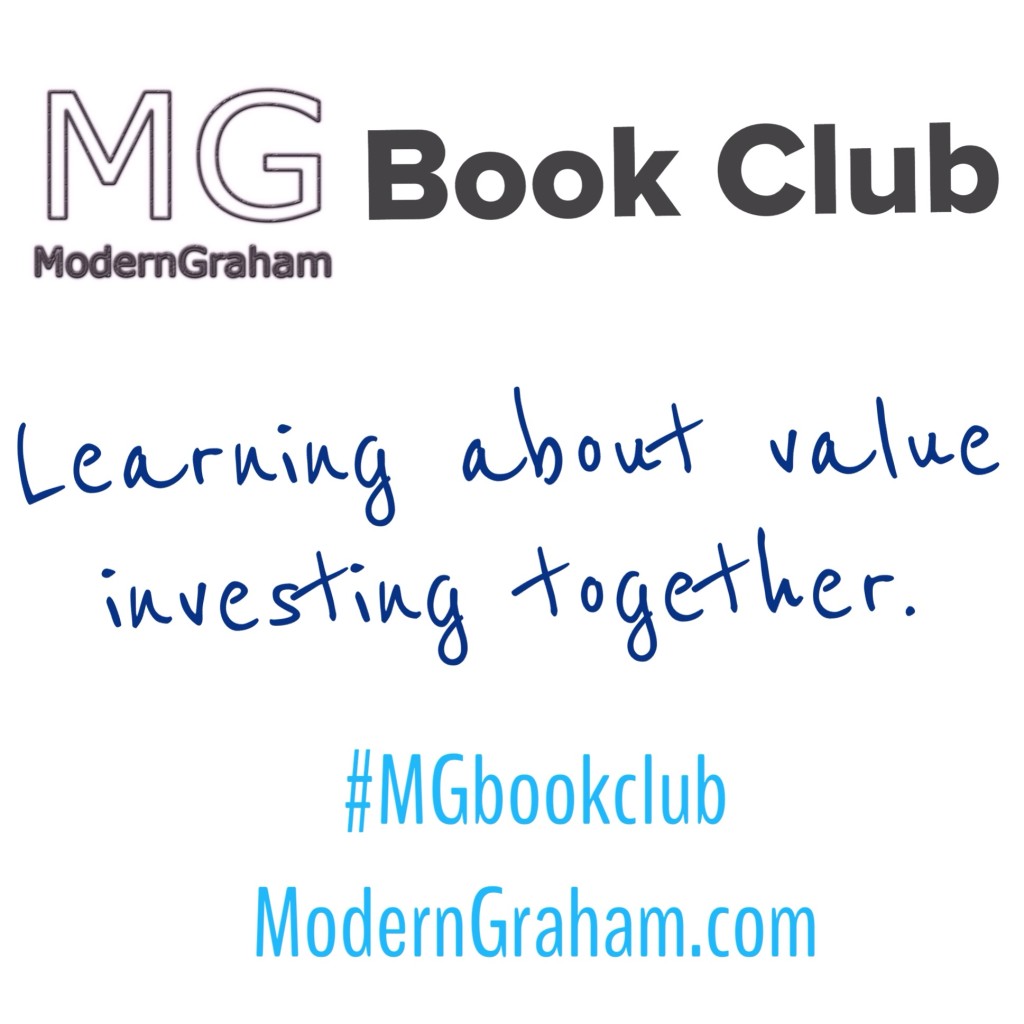 Four Extremely Instructive Case Histories
This is the seventeenth discussion of the ModernGraham Book Club's reading of The Intelligent Investor by Benjamin Graham (affiliate link).  In last week's discussion, we discussed the sixteenth chapter, which explored some of Graham's thoughts regarding convertible bonds.  This week we will discuss the seventeenth chapter, which is titled "Four Extremely Instructive Case Histories."  I encourage you to purchase the book (preferably by clicking the link to Amazon, because a purchase through that link will help support the club) and join in with us as we read through a chapter each week; however, even if you don't have the book I think you will find our discussions to be very useful in your own understanding of value investing, and you can still bring a lot to the discussion from your own experiences as an investor.  Whether this is the first day you've ever been interested in investing, or you have decades of experience with the stock market, we'd love to hear your thoughts in the comments below!
Please feel free to leave a comment on this post with your own responses to the questions, along with any other thoughts you have, and return throughout the next couple of days to see what others have said. If you find something that has been said by another commentator interesting, feel free to respond to them with another comment.  We've had some great discussions throughout the book club, so keep it up!
ModernGraham's Comments
Ben
Here, Graham looks at the histories of four different companies, all of which had proven to be bad investments which could have been avoided if investors had followed Graham's teachings for Intelligent Investors. Â The four companies he reviewed in this chapter were Penn Central (Railroad) Company, Ling-Temco-Vought Inc., NVF Corp., and AAA Enterprises. Â All four took on very high levels of debt, through rapid expansion, acquisitions, etc. to the point where each company's interest coverage level fell precipitously. Â Inevitably each company faced significant financial hurdles, leading to huge drops in stock price and/or bankruptcy.
This chapter in particular teaches valuable lessons about the effects of debt on a company's long-term health.  In the ModernGraham approach, the level of debt is emphasized in both the Defensive Investor's requirements (must have a current ratio greater than 2) and the Enterprising Investor's requirements (must have a current ratio greater than 1.5 and the long-term debt must be less than 1.1 times the net current assets).  These requirements are specifically intended to help weed out companies which may present risks such as those seen in the companies from this chapter of The Intelligent Investor.  While it's true that sometimes the requirements may eliminate some companies which don't actually present concerning financial conditions, the screening does seem to consistently present only the companies presenting the least amount of risk due to debt levels.
Heather
If I could rename this chapter I would name it "Four stocks investors should avoid, but probably won't". My rationale for this name change is that Graham gives details on four scenarios that ended badly for investors, namely: neglecting financial warnings, serial acquirers, small companies absorbing big ones, and following the price set by the market, yet Zweig is able to identify four similar scenarios in the early 2000s. Clearly, investors hadn't learned their lesson.
Perhaps not enough had read The Intelligent Investor, or those who did ignored Graham's warning. Regardless of why other investors have kept buying bad companies, Graham gives us solid advice on what we, as value investors, can do to make sure that we don't fall peril  to the mistakes mentioned in this chapter. First, don't be too willing to chalk up losses to "one bad year" or consider them non-recurring events. As Graham points out, many recurring events are categorized as non-recurring when clearly they are not one time events. They way companies account for their losses and gains can make them appear to be much better than they really are. That is why the ModernGraham model takes into account multiple statistics, making it easier to judge the true worth of a company. While it can be frustrating when all but one aspect of a company seems golden, ignoring the negative will not lead to good results.
Second, don't jump on the bandwagon. If a stock is sky rocketing, you're either too late to make the same gains as someone who bought early or you're destined to lose everything when the stock crashes. This doesn't mean you can't invest in stock that has been rising due to good business practices and real gains, but it does mean you shouldn't buy stock that is not worth its price such as with eToys.
Last, you need to care about the business model. Both Graham and Zweig note companies whose sole purpose was acquiring other companies, leading to debt and mismanagement. If the business model wouldn't make sense for you to own as a sole proprietorship, it doesn't make sense for you to buy as stock.
Discussion Questions
Please leave a comment below and feel free to answer any of these questions, or just give your general thoughts.
What quote from this chapter do you think best summarizes the point Graham is making?
Do you think there are any exceptions to the rules that Graham mentions?
What steps have you taken to ensure you don't buy companies like the ones in the chapter?
What did you think of the chapter overall?
Next Week's Discussion: Chapter Eighteen
Chapter Title -Â A Comparison of Eight Pairs of Companies
When reading the next chapter, try to think about how the concepts Graham presents in the chapter could apply to your own investments, whether you consider yourself a Defensive Investor or an Enterprising Investor.
What are some other ways to participate?
If you are a blogger, you can give your thoughts in a post on your own site, link to the discussion here on ModernGraham, and I will be sure to let our readers know that the conversation is going on over at your site as well.
In addition, you can use the hashtag #MGBookClub in social media to talk about the book on Twitter or Facebook!