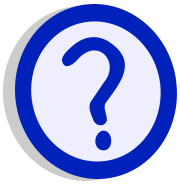 This week I was having a conversation with one of our readers, and the topic of smaller companies came up.  He questioned why we don't cover more small companies on our site.  To be honest, a lot of people have asked that and I don't really have much of an answer.  However, I've decided that we'll begin offering a "Small-cap Company of the Week" soon (possibly as early as Wednesday).
Ben Graham teaches the intelligent investor to focus on large caps unless he or she is willing to spend the time to do the research to be an enterprising investor.  The main argument is that a large cap company is inherently less risky (usually) and the defensive investor needs to take on less risk because they are unable to suitably research the company.  That's why when we test a company for the defensive investor, we include the requirement of market capitalization of over $2 billion.
If you have a question for us, please email me at ben@moderngraham.com or leave a comment anywhere on the site (preferably on this post).
We'd like to hear what you think of our site and some new features we're thinking about doing.  Please take a moment to complete our survey.