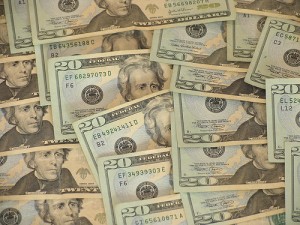 On the first Friday of every month, we will screen our database for the 10 companies with the highest dividend yield that are suitable for the enterprising investor.  These 10 companies will be placed in a mock portfolio and rebalanced to have a 10% allocation to each company.  The starting value of the portfolio is $100,000.00.  Dividends will be reinvested in the portfolio.
To see the portfolio, you can view this google spreadsheet.
This month, the screen resulted in the following companies being targeted:
The following transactions were made this month:
Bought 1613 shares of PMD for $10,000.60.
Bought 1221 shares of BGS for $9,999.99.
Bought 444 shares of BMY for $9,998.88.
Bought 325 shares of ISH for $10,013.25.
Bought 115 shares of NPK for $9,948.65.
Bought 604 shares of PFE for $9,996.20.
Bought 311 shares of DD for $9,995.54.
Bought 609 shares of GE for $9,999.78.
Bought 316 shares of MRK for $9,995.08.
Bought 573 shares of OLN for $9,993.12.
Photo provided by Acomment.