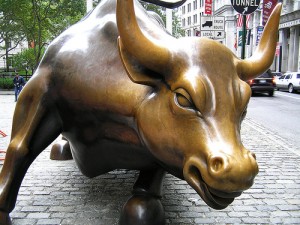 On the first Tuesday of every month, we will screen our database for the 10 companies with the lowest price to earnings ratio (ModernGraham-style) that are suitable for the enterprising investor.  These 10 companies will be placed in a mock portfolio and rebalanced to have a 10% allocation to each company.  The starting value of the portfolio is $100,000.00.  Dividends will be reinvested in the portfolio.
To see the portfolio, you can view this google spreadsheet.
This month, the screen resulted in the following companies being targeted:
UnitedHealth Group (UNH) – 8.39
International Shipholding Inc (ISH) – 8.51
Chubb Corp (CB) – 9.06
Psychemedics Corp (PMD) – 9.57
Baker Hughes Inc (BHI) – 10.42
American Electric Power Co (AEP) – 10.72
Exxon Mobil Corp (XOM) – 10.86
Merck & Co Inc (MRK) – 11.55
Pfizer Inc (PFE) – 11.96
Eaton Corp (ETN) – 12.14
The following transactions were made this month:
Bought 400 shares of UNH for $10,016.00.
Bought 325 shares of ISH for $10,013.25.
Bought 198 shares of CB for $9,981.18.
Bought 1613 shares of PMD for $10,000.60.
Bought 234 shares of BHI for $9,982.44.
Bought 323 shares of AEP for $10,009.77.
Bought 146 shares of XOM for $10,017.06.
Bought 316 shares of MRK for $9,995.08.
Bought 604 shares of PFE for $9,996.20.
Bought 176 shares of ETN for $9,959.84.
Photo provided by herval.