ModernGraham's Friday Linkfest – #2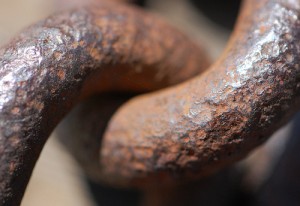 Each Friday, I will be posting a list of the best links of the week.  I'll collect what I find most interesting during the week, and will take submissions of articles that readers find interesting.
Best of the week from ModernGraham's Reading List:
Now, some other thoughts – I received a few submissions this week but they were all from the bloggers themselves.  As the goal of this linkfest is to highlight what people find to be the best reads of the week, I am not including submissions from the author of the article/post.  If you are a blogger and want to be included here, please submit something that you have READ, not written.
A review of the rules of the ModernGraham Friday Linkfest:
The deadline is Wednesday nights at midnight.
If you have a blog of your own, please do not submit your own posts.  If you include a link to your website in the remarks section of the submitting form, I will be sure to note (and link to) your site.
A preference is made towards posts and articles that deal with investing; however, there are countless other topics that are extremely interesting.  The "deal with investing" guideline will be defined very broadly.
I will separate the links that I find interesting from the links that are submitted by others.
Please submit as many articles that you want; however, if you are planning to submit more than 2 or 3, please e-mail me direct with a list.  If you submit 5 or more, I will separate your submissions from the rest.
Photo provided by lodefink on flickr.