Dow Industrial Average's Top 3 Dividend Companies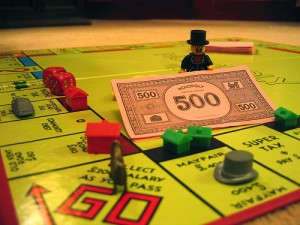 Dividends are one of the key components of any solid investment strategy.  Benjamin Graham taught that companies that pay dividends are often worthy of further research.  Looking at the Dow Jones Industrial Average components, these 3 companies seem to be the best bet for a second look by dividend investors.
PFE – Pfizer Inc – 5.40% Pfizer passes our tests for the defensive and enterprising investors with a strong balance sheet.  It'd be nice if the earnings were growing a little bit more, but they have been very stable at least.  Our valuation model puts a price of $25 on the company, which puts it at approximately a 28% discount to the value.
JNJ – Johnson & Johnson – 3.14% Johnson and Johnson passes the tests for the enterprising investor but fails for the defensive investor due to the price to book ratio being a little on the high side.  The earnings growth has been strong over the last 10 years and we value it at $97.
PG – Proctor & Gamble – 2.92% Proctor & Gamble has had very strong earnings growth, causing it to pass the test for the defensive investor despite some balance sheet issues (poor current ratio and a lot of debt compared to the current assets).  We value the company at about $107.
As a reminder, all intelligent investors  should do their own research prior to making any purchase and should not rely on anything read on the internet.  That goes for speculators and unintelligent investors as well!
Full Disclosure:Â  Long PFE.
Photo by DavidDMuir