Low PE Portfolio – October 2009 Update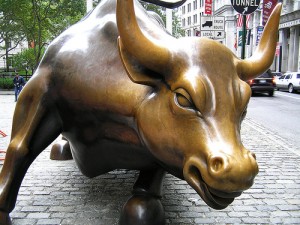 On the first Tuesday of every month, we will screen our database for the 10 companies with the lowest price to earnings ratio (ModernGraham-style) that are suitable for the enterprising investor.  These 10 companies will be placed in a mock portfolio and rebalanced to have a 10% allocation to each company.  The starting value of the portfolio is $100,000.00.  Dividends will be reinvested in the portfolio.
To see the mock portfolio, you can view this google spreadsheet.
This month, the screen resulted in the following companies being targeted:
The following mock transactions were made this month:
Received $0.15/share dividend on 400 shares of UNH for $35.10
Sold 13 shares of UNH for $337.35, profit of 3.6%.
Sold 22 shares of ISH for $729.30, profit of 7.6%.
Bought 9 shares of CB for $436.68.
Bought 241 shares of PMD for $1,303.81.
Bought 4 shares of BHI for $168.28.
Bought 9 shares of AEP for $271.98.
Sold 146 shares of XOM for $10,463.82, profit of 4.5%.
Bought 8 shares of MRK for $247.44.
Sold 604 shares of PFE for $10,286.12, profit of 2.9%.
Sold 176 shares of ETN for $10,639.20, profit of 6.8%.
Bought 331 shares of GRMN for $10,016.06.
Bought 657 shares of OLN for $10,032.39.
Bought 160 shares of GD for $10,032.00.
During the month of October, the portfolio gained 0.32% overall, versus 0% by the DJIA, and a loss of 1.98% by the S&P 500.
Full Disclosure:Â  At the time of publication, the author held a position in GRMN.
Photo provided by herval.