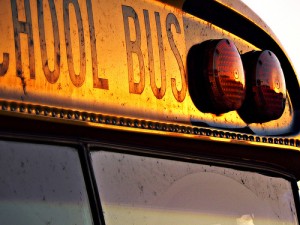 This article is the third week's lesson in the ModernGraham Academy beginner's course, An Introduction the the Balance Sheet.  The ModernGraham Academy is a place to learn about the basics of investing, with an emphasis on the ModernGraham approach.
This course will be a detailed look at the balance sheet, starting with a basic overview, then a look at each part of the statement individually, and finishing up with a review and some final comments.
An assignment is given each week; if the assignment is completed before the next week's lesson and emailed to ben AT moderngraham.com (replace the "AT" with @), feedback will be provided.
What are Non-Current Assets?
Non-current assets are the assets a company holds that are not liquid.  These assets are the brick-and-mortar of the company.  Without them, the company could not produce income.
Here are some of the main types of non-current assets, and some things to consider about each type.
Property, Plant, and Equipment – This asset is fairly self explanatory.  It is the physical items  a company could own, from real estate to pens and pencils.  Often this is one area where you can see potential for growth.  Over time as a company accumulates more property, plant, and equipment assets, there is potential for growth – provided they are using the assets effectively.
Goodwill and Intangible Assets – The intelligent investor will be wary of assets in this category.  Patents, Trademarks, and other intellectual property fall under this area.  While there is certainly a value to such assets and they should be included in an analysis of the company, often the value is overstated.  As a result, it may be best to keep intangible assets out of any balance sheet valuation altogether.
Long-term Investments – Long-term investments differ from the current asset short-term investments in that these are investments that the company intends to keep.  These could include equity positions in other companies, investments in real estate (that is, real estate not used for the company's operations, which would be included under property, plant, and equipment), and long-term bond investments, among other things.  Long-term investments can be good for a company if they are strategic and helpful to the company's long-term goal.
Homework
This week, please discuss the following question with a one paragraph response in a comment to this post:Â  How can a large amount of intangible assets, be good or bad for a company?
An Introduction to the Balance Sheet Course Overview
Photo provided by iBoy_Daniel