10 Undervalued Companies for the Enterprising Investor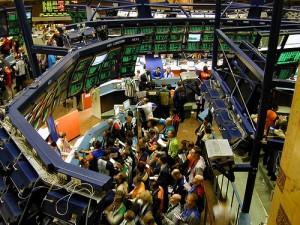 This screen is of the Modern Graham valuation database's most undervalued companies suitable for the enterprising investor.  Later today I will have another post that updates the Modern Graham Enterprising Value Portfolio.
The first step for the screen is to determine which companies pass the tests for the enterprising investor, updated from Benjamin Graham's tests presented in The Intelligent Investor.
Specifically, here are the tests required for the enterprising investor:
Enterprising Investor – must pass at least 4 of the following 5 tests:
Sufficiently Strong Financial Condition, Part 1 – current ratio greater than 1.5
Sufficiently Strong Financial Condition, Part 2 – Debt to Net Current Assets ratio less than 1.1
Earnings Stability – positive earnings per share for at least 5 years
Dividend Record – currently pays a dividend
Earnings growth – EPSmg greater than 5 years ago
Additionally, a company can qualify for the enterprising investor if it passes the tests for the defensive investor.
From there, the 10 companies trading at the greatest discount to their intrinsic value (as calculated using Graham's Value = EPS x (8.5 + 2g) formula – see Methods for more information) are selected for this screen.
It is important to note that any screen should be the first step in a bottom up approach to investing and further research by an intelligent investor is necessary.
This month, the screen produced the following companies:
Full Disclosure:  At time of publication, author was long GRMN and TDW.  See a list of the author's current holdings.
Photo by Perpetualtourist2000.