10 Low PE Companies for the Enterprising Investor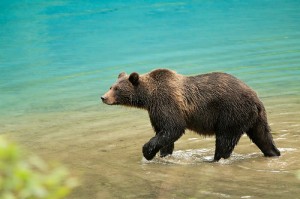 The bears are active even though the bulls seem to be ruling this market.  The following screen is the basis of the Low PE Portfolio.  I complete this screen once a month.  The screen is of the valuation database's 140 companies with the lowest price to normalized earnings ratio that are suitable for the enterprising investor.  Later today I will have another post that includes the monthly update for the portfolio.
This screen targets the lowest price to earnings ratios out of the companies I follow on Modern Graham that pass the tests for the enterprising investor, updated from Benjamin Graham's tests presented in The Intelligent Investor.
The normalized earnings used for the screen are based on a five year weighted average of the company's earnings per share.
Specifically, here are the tests required for the enterprising investor:
Enterprising Investor – must pass at least 4 of the following 5 tests:
Sufficiently Strong Financial Condition, Part 1 – current ratio greater than 1.5
Sufficiently Strong Financial Condition, Part 2 – Debt to Net Current Assets ratio less than 1.1
Earnings Stability – positive earnings per share for at least 5 years
Dividend Record – currently pays a dividend
Earnings growth – EPSmg greater than 5 years ago
Additionally, a company can qualify for the enterprising investor if it passes the tests for the defensive investor.
This month, the screen produced the following companies.  Please note that any investment research only begins with a screen.  Each of these companies should be subject to much more in depth research.
Full Disclosure:  At time of publication, author was long TDW and GRMN.  See a list of the author's current holdings.
Photo by Alan Vernon.