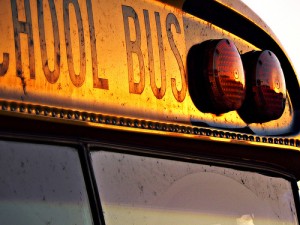 This article is the fifth lesson in the ModernGraham Academy beginner's course, An Introduction the the Balance Sheet.  The ModernGraham Academy is a place to learn about the basics of investing, with an emphasis on the ModernGraham approach.
This course will be a detailed look at the balance sheet, starting with a basic overview, then a look at each part of the statement individually, and finishing up with a review and some final comments.
What are Non-Current Liabilities?
Non-Current Liabilities are the debts a company owes that are due at least one year in the future. Â These are items that typically deal with long-term issues such as bond issuances, income tax deferrals, or minority interests.
Here are some of the main types of non-current liabilities, and some things to consider about each type.
Long-term Debt – We looked at current payments due on long-term debt when we reviewed current liabilities, but the principal portion of the long-term debt appears as a non-current liability. Â This amount is not due in the immediate future, but the company must repay these funds at some point.
Capital Lease Obligations – When a company leases property, the overall obligation from the lease will appear here.
Deferred Taxes – There are differences between how a company accounts for its earnings for accounting methods and for tax methods. Â As a result, sometimes the company may charge itself more taxes in the current accounting period than it actually pays to the IRS. Â When this happens, the company records the additional tax that it will eventually pay to the IRS as a deferred tax.
Homework
This week, please discuss the following question with a one paragraph response in a comment to this post:Â  How could a large amount of long-term debt affect a company's value to shareholders?
An Introduction to the Balance Sheet Course Overview
Photo provided by iBoy_Daniel