Introducing the ModernGraham Book Club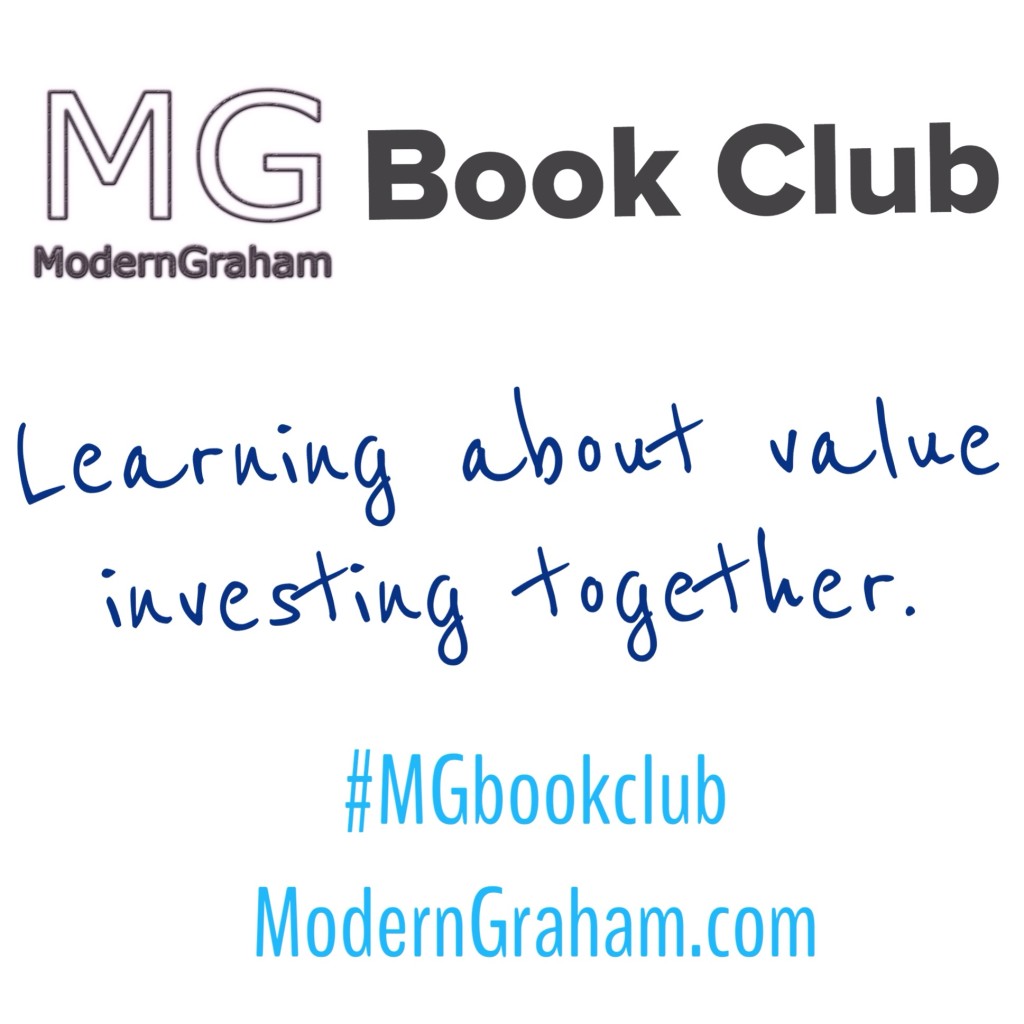 I love to read, and I know there are plenty of people out there that share that sentiment. Â I've found that to be particularly true among the visitors to this site. Â That's why I decided to start the ModernGraham Book Club. Â I hope you are able to join us as we discover some great books and learn some outstanding techniques.
What is the ModernGraham Book Club?
The ModernGraham Book Club is a community where value investors can come together each week to discuss and learn as a group about investing.  This is a place you can come to find good books, good insight, and good conversation.  Hopefully as you participate you will learn more about value investing and other related topics.
Who can participate?
Anybody can participate, regardless of investing knowledge. Â The ModernGraham Book Club is intended to be suitable for investors of all levels. Â If you don't know a single thing about investing, or if you are a hedge fund manager with years of experience, you are welcome to participate. Â In fact, the more diversity in knowledge levels, the greater the experience will be for all. Â Oh, and the whole thing is free to participate. Â No purchase necessary, though you may find it a little more useful if you purchase the books.
How often will we discuss?
Every Monday, there will be a post on ModernGraham.com where I give my thoughts on the reading for that week, and readers are encouraged to participate in the discussion by commenting on the post.  The weekly readings will be fairly short, so if you miss a week or two it will be easy to catch up.
What will we read?
The first book we read will be The Intelligent Investor by Benjamin Graham.  We will be reading one chapter each week, and the first discussion will be on the Introduction.  We will discuss the first reading on February 17, 2014, and the first chapter on February 24, 2014, and so on until we discuss Chapter 20 on July 7, 2014.  I highly suggest you purchase the book and begin reading, and I hope you are able to join us for the discussion.  After the first book, I will select other books that may be of interest to value investors.
What are some other ways to participate?
If you are a blogger, you can give your thoughts in a post on your own site, link to the discussion here on ModernGraham, and I will be sure to let our readers know that the conversation is going on over at your site as well.
In addition, you can use the hashtag #MGBookClub in social media to talk about the book on Twitter or Facebook!