MG Book Club – The Intelligent Investor: The Investor and Inflation (Chapter Two)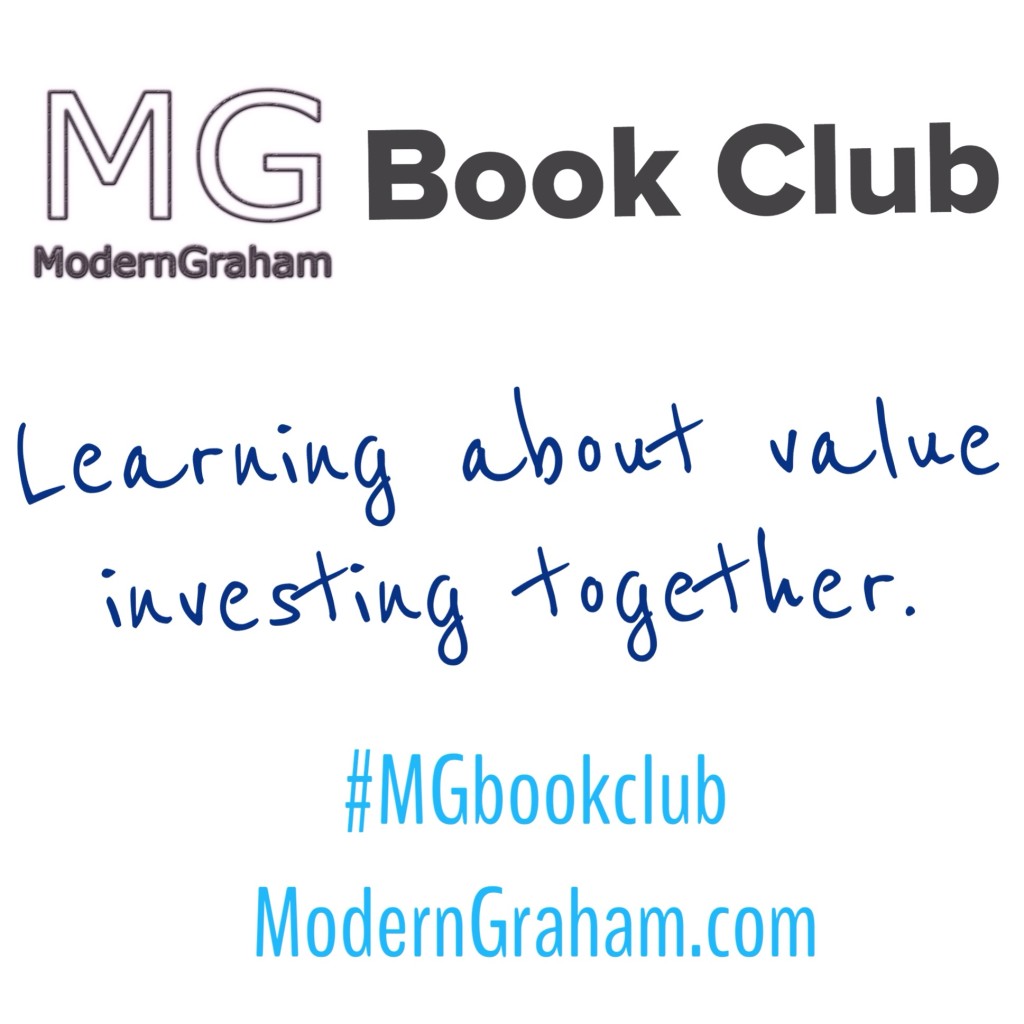 The Investor and Inflation
This is the third discussion of the ModernGraham Book Club's reading of The Intelligent Investor by Benjamin Graham (affiliate link).  In last week's discussion, we talked about the first chapter, dealing with the results to be expected by Intelligent Investors..  This week we will discuss the second chapter, which is entitled "The Investor and Inflation."  I encourage you to purchase the book (preferably by clicking the link to Amazon, because a purchase through that link will help support the club) and join in with us as we read through a chapter each week; however, even if you don't have the book I think you will find our discussions to be very useful in your own understanding of value investing, and you can still bring a lot to the discussion from your own experiences as an investor.  Whether this is the first day you've ever been interested in investing, or you have decades of experience with the stock market, we'd love to hear your thoughts in the comments below!
In this chapter, Graham explains that the Intelligent Investor must always be aware of the potential risks of inflation and must take steps to protect against that risk. Â Graham explores the common concept among financial advisors that due to the risk of inflation, "(1) bonds are an inherently undesirable form of investment, and (2) consequently, common stocks are by their very nature more desirable investments than bonds." Â Graham looked primarily at the data from the 55 year period from 1915-1970 in order to reach the conclusion that it is important to keep some of one's portfolio in both bonds and stocks, and that "there is no certainty that a stock component will insure adequately against such inflation, but it should carry more protection than the bond component."
Please feel free to leave a comment on this post with your own responses to the questions, along with any other thoughts you have, and return throughout the next couple of days to see what others have said. Â We've had some great discussions the last few weeks, so keep it up!
ModernGraham's Comments
Ben
When I read through this chapter, I had a couple of thoughts come to mind relating to the economic environment we've seen the last few years. Â First, the price of gold saw a significant increase during and after the financial crisis, largely because of investors seeking to protect against inflation. Â In light of this, I thought Graham was particularly proficient in his statement that "the standard policy of people all over the world who mistrust their currency has been to buy and hold gold . . . [but] the holder of gold has received no income return on his capital." Â This is yet another reminder of how history does repeat itself in the stock market, and the fact that a lot of Graham's teachings are still relevant today. Â So many people turned to gold in 2007-11 when they lost some faith in the currency situations, and while it is true that many of them saw some significant gains on their investments, they missed out on the dividends and interest paid by stocks and bonds. Â In contrast, those who invested in a blended portfolio of stocks and bonds saw both an income return as well as a gain in capital as the market recovered from the losses seen in 2008.
Second, Graham touched on the common notion that real estate investment is a bit of a hedge against inflation because it is so often considered a "sound long-term investment." Â However, Graham specifically stated that "unfortunately, real estate values are also subject to wide fluctuations." Â That statement is clearly true in the wake of the collapse of the housing bubble, and it serves as a reminder yet again that a majority of the drops in prices that we see when investing can be foreseen. Â Of course, we can't predict exactly when a significant drop in price will occur, but through careful analysis of history and financial statements, we can determine when a particular investment's price may indicate a greater level of risk.
Heather 
A few weeks ago I asked a commenter to elaborate on why they sold all of their bonds this past year. This chapter was a perfect explanation of the relationship between stocks and bonds and gave me a much better understanding of the relationship between the two. I also now recognize how inflation should impact our decision making process. I really appreciated Graham's detail to history in particular how he notes the trends that the market has gone through, such as how at times bonds are seen as essential and at others foolish. This chapter has helped put into perspective that when considering investments, it is important to not only take into account the viability of the company, but the current status of the economy and the market. Another point that Graham makes well is the dangers in investing in material things such as gold. This article from the BBC reminds me of the perils of investing in things; they are only valuable when people maintain interest in them. I can't help but wonder what will happen to the value of maps when collectors move onto the next hot item.
Discussion Questions
Please leave a comment below and feel free to answer any of these questions, or just give your general thoughts.
What quote from this chapter do you think best summarizes the point Graham is making?
What projection do you have for the inflation rate going forward?
Why do you think that some people choose to ignore inflation when making financial decisions?
How do you hedge your portfolio against inflation?
Next Week's Discussion: Chapter Three
Chapter Title – A Century of Stock-Market History: The Level of Stock Prices in Early 1972
When reading the next chapter, try to think about how the history of the stock market before 1972 could have been a predictor of things to come in the period from 1972-2014. Â Think also about how remembering history may be useful in your investment decisions going forward.
What are some other ways to participate?
If you are a blogger, you can give your thoughts in a post on your own site, link to the discussion here on ModernGraham, and I will be sure to let our readers know that the conversation is going on over at your site as well.
In addition, you can use the hashtag #MGBookClub in social media to talk about the book on Twitter or Facebook!