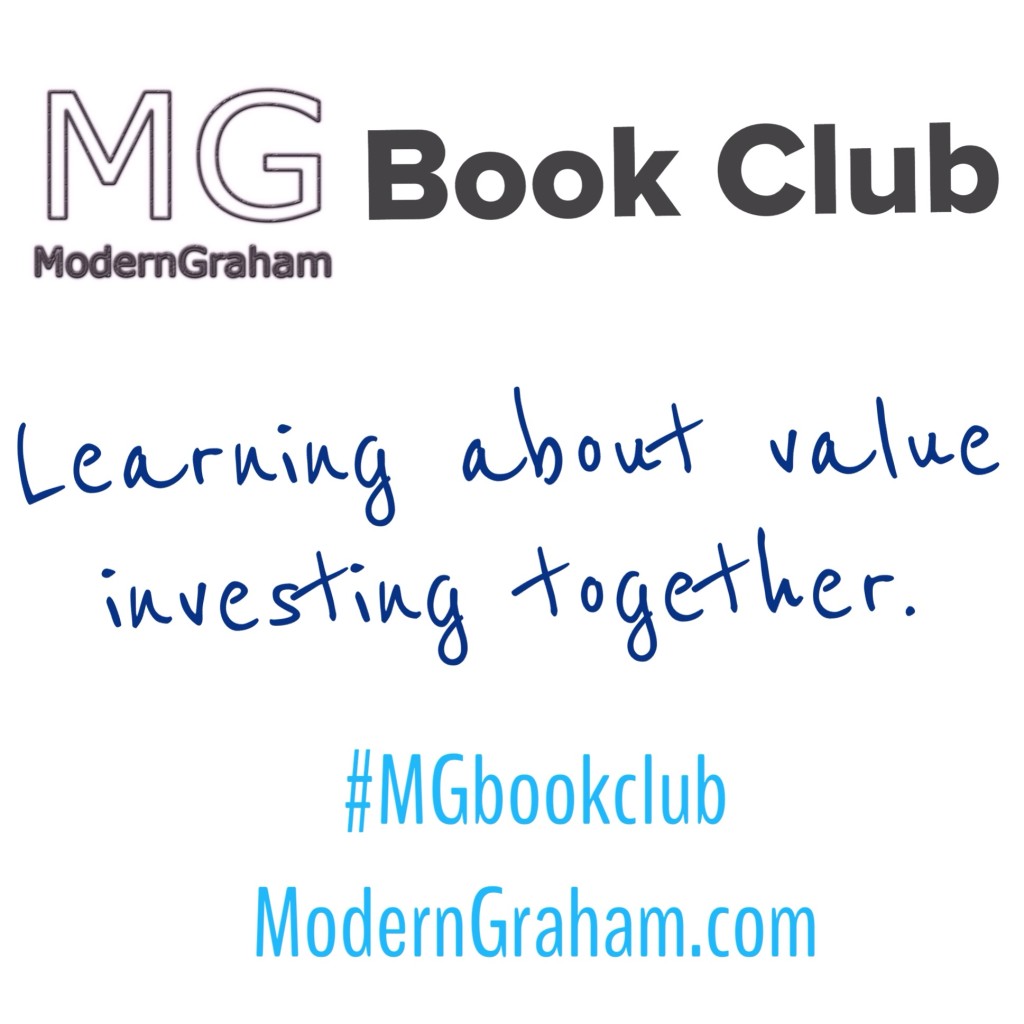 The Investor and Inflation
This is the third discussion of the ModernGraham Book Club's reading of The Intelligent Investor by Benjamin Graham (affiliate link).  In last week's discussion, we talked about the second chapter, dealing with the effects of Inflation.  This week we will discuss the third chapter, which is entitled "A Century of Stock-Market History: The Level of Stock Prices in Early 1972."  I encourage you to purchase the book (preferably by clicking the link to Amazon, because a purchase through that link will help support the club) and join in with us as we read through a chapter each week; however, even if you don't have the book I think you will find our discussions to be very useful in your own understanding of value investing, and you can still bring a lot to the discussion from your own experiences as an investor.  Whether this is the first day you've ever been interested in investing, or you have decades of experience with the stock market, we'd love to hear your thoughts in the comments below!
In this chapter, Graham explores the history of the stock market, paying particular attention to the highs and lows of the period from 1871 to 1972. Â Graham found that the market went through a series of bull and bear markets, during which there were very great swings in the public perception of common stocks. Â Graham came to the conclusion that it is critical to deeply analyze the market data, rather than extrapolating an expected result merely from the feelings one gets from the market. Â In other words, when the market is steadily rising in a bull market, the easy reaction is to become exuberant about where it may head while in a bear market it is easy to be swayed by the many pundits who claim stocks are far too risky, but overall an Intelligent Investor may be able to determine based on the data whether the market is overpricing or underpricing. Â From that determination, the Intelligent Investor can then decide whether the market will continue its trend, or if a change in direction may be expected (though the precise timing can never be predicted).
Please feel free to leave a comment on this post with your own responses to the questions, along with any other thoughts you have, and return throughout the next couple of days to see what others have said. Â We've had some great discussions the last few weeks, so keep it up!
ModernGraham's Comments
Ben
I think this chapter is a great history lesson, and the concepts taught here have applied to the market in the 40+ years since 1972. Â I'm young and don't have detailed memories of the 1980's and 1990's bull markets, but I do remember a number of friends parents expressing a belief that their equity investments would always continue to rise. Â I also remember during the heart of the financial crisis, a colleague of mine chose to sell a large portion of his equity holdings in favor of moving to bonds because of the uncertainty inherent in the market at the time, only to discover that he ended up selling at the low point in the market. Â It is critical to remember that the market will always fluctuate widely over time, and we must leave emotions out of the value equation, choosing instead to understand history and the fact that over time the return on equity investments will rise even in spite of the swings.
Heather 
In this chapter of The Intelligent Investor, Graham does an excellent job proving why using history to study future trends is not an infallible method. Through a detailed analysis of stocks over time, he highlights how predicted trends turn out to be not-so-predictable after all. Once again he urges investors to make their own decisions and when in doubt, chose caution. What I took away most from this chapter was the underlying reminder that stocks are companies. I wouldn't buy a bakery just because I saw a bunch of people eating there, nor should I invest in a company just because they're considered the next "big thing". We can spend infinite hours understanding the past, but that is not a guarantee that companies will perform well tomorrow.
Discussion Questions
Please leave a comment below and feel free to answer any of these questions, or just give your general thoughts.
What quote from this chapter do you think best summarizes the point Graham is making?
Do you have any interesting anecdotes or experiences to share relating to some market highs or lows?
The market has been on a continued rise over the last couple of years. Â Using data-based analysis, rather than emotion or "hunches" where do you expect the market to go in the next couple of years?
What did you think of the chapter overall?
Next Week's Discussion: Chapter Four
Chapter Title – General Portfolio Policy: The Defensive Investor
When reading the next chapter, try to think about which investor type you are, and consider your own portfolio and how Graham's teachings in the chapter may affect your future investment decisions.
What are some other ways to participate?
If you are a blogger, you can give your thoughts in a post on your own site, link to the discussion here on ModernGraham, and I will be sure to let our readers know that the conversation is going on over at your site as well.
In addition, you can use the hashtag #MGBookClub in social media to talk about the book on Twitter or Facebook!