The Best of Ben Graham: The Investor and Market Fluctuations (MG Book Club Chapter 8)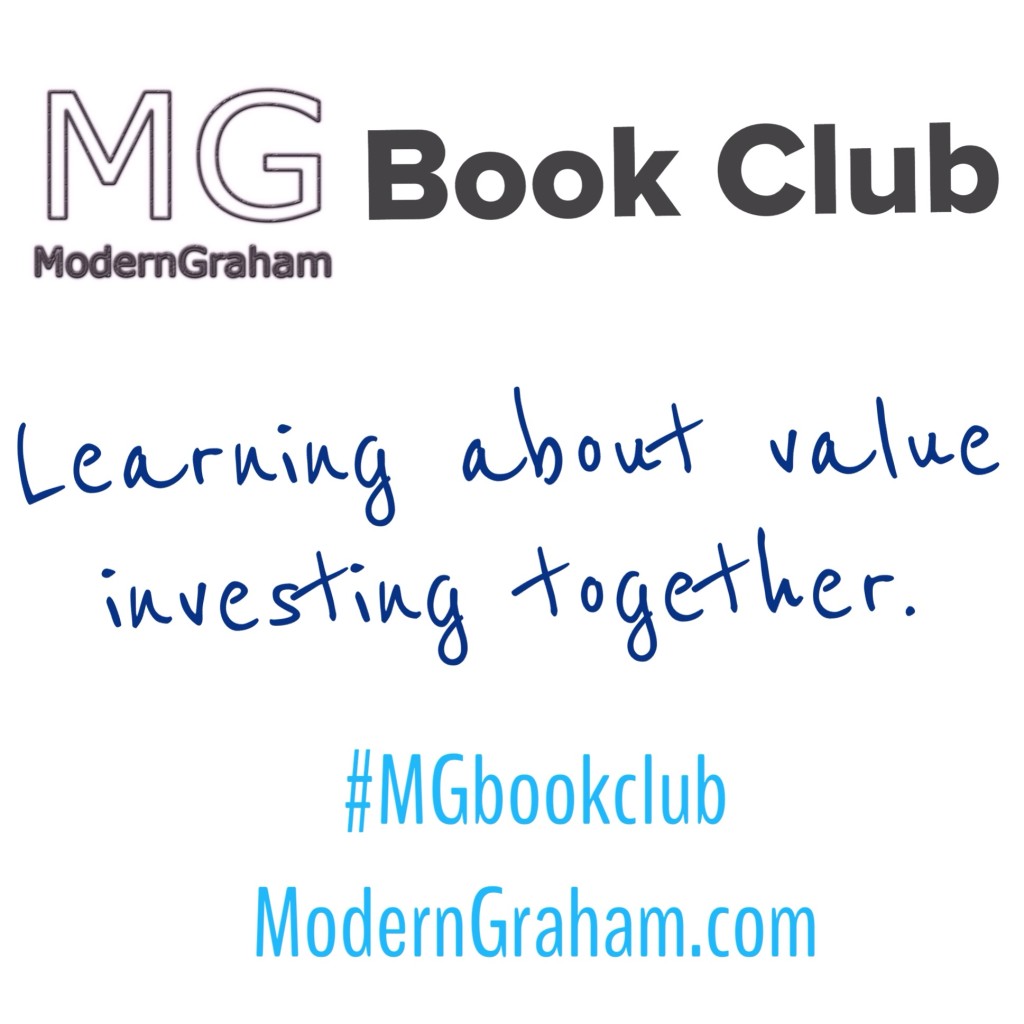 The Investor and Market Fluctuations
This is the eighth discussion of the ModernGraham Book Club's reading of The Intelligent Investor by Benjamin Graham (affiliate link).  In last week's discussion, we discussed the seventh chapter, which reviewed the types of investments Enterprising Investors should seek out.  This week we will discuss the eighth chapter, which is titled "The Investor and Market Fluctuations."  I encourage you to purchase the book (preferably by clicking the link to Amazon, because a purchase through that link will help support the club) and join in with us as we read through a chapter each week; however, even if you don't have the book I think you will find our discussions to be very useful in your own understanding of value investing, and you can still bring a lot to the discussion from your own experiences as an investor.  Whether this is the first day you've ever been interested in investing, or you have decades of experience with the stock market, we'd love to hear your thoughts in the comments below!
Please feel free to leave a comment on this post with your own responses to the questions, along with any other thoughts you have, and return throughout the next couple of days to see what others have said. If you find something that has been said by another commentator interesting, feel free to respond to them with another comment.  We've had some great discussions the last few weeks, so keep it up!
ModernGraham's Comments
Ben
This chapter is the golden gift from Graham to the reader and includes the greatest explanation of how an investor should view the market, the parable of Mr. Market. Â In order to build up to the Mr. Market story, Graham delves into some detail about speculating and forecasting. Â Generally, it is key to remember that the Intelligent Investor will avoid speculating at all costs, though one must admit that "it is easy for [Graham] to tell [us] not to speculate; the hard thing will be for [us] to follow this advice." Â It is so incredibly easy to allow your emotions to enter into your investment decisions, or to get wrapped up in the wave of the market. Â I think that if you as a reader will only glean a single piece of advice or lesson from Graham, it should be to strive to keep yourself from speculating, and this chapter is all about that struggle that all investors face.
Graham artfully explains the flaws in attempting to time the market through forecasting, as it is impossible for the general public to ever profit from following forecasts. Â "For who will buy when the general public, at a given signal, ruses to sell out at a profit?" Â In other words, if all one had to do when investing was to look at the market's movements for signals, then as soon as the signals occur no one would be on the other side of the transaction. Â If the signal said to buy, no one would want to sell. Â If it said to sell, no one would buy. Â As a result, the only opportunity for long-term success in the market is to strive to buy if the price is lower than the value and hold the company for the return through dividends or general growth over time, with the possibility of selling if the price becomes higher than the value. Â But again, the key requirement is that the transaction decision is made based on the difference between price and intrinsic value, not the difference between the price yesterday and the price today.
Heather 
This chapter is absolutely my favorite thus far as Graham strategically lays out his argument while providing simple and effective means to explain it. While Graham continues to demonstrate the issues with emotional purchasing and how market prices do not necessarily reflect real value, he also gives his famous parable of "Mr. Market", the manic depressive business partner who gives a vastly changing daily account of what the company is worth. What makes this parable so successful is that we all have people in our lives whose advice we routinely accept graciously, yet kindly ignore. Many of Ben and my friends have recently become parents and one complaint I often hear from them is that everyone is always trying to tell them how best to raise their baby, frequently with conflicting opinions, suggestions, and views. New parents quickly learn to ignore the recurrent chatter of advice streaming their way and instead focus on what it best for themselves and their children. This set of circumstances can be applied to almost all aspects of our lives, from our overly nosy coworkers to the store clerks trying to guide your purchases. Throughout our lives we learn how to filter out these comments and listen to our own voices, and yet, we rarely do this with stocks. Instead, we find ourselves being wrapped up in hype and ever changing opinions, getting lost in a sea of information and conflicting opinions. For me, this is why the parable of "Mr. Market" is so important to investors as it reminds us that we can apply the skills we've already spent our lifetime developing to investing as well.
While the parable of "Mr. Market" is undoubtedly one of the most famous aspects of the entire book, this chapter contains a wealth of other information such as my favorite quote of "If you want to speculate do so with your eyes open." As Zweig mentions in the commentary, human nature is speculative as we search for trends, even when there are none to be found. Graham acknowledges that we might find ourselves desiring to be speculative, but we need to be self-aware of what we are doing. A similar concept is explained through Graham's explanation of the psychological advantage brought by not being able to check a quoted market as it allows us to delude ourselves into believing that we haven't truly lost any value as there is nothing to prove us wrong.  By being self-aware and keeping our emotions in check, we have a better chance of beating the market then by entering into it eyes closed.
Discussion Questions
Please leave a comment below and feel free to answer any of these questions, or just give your general thoughts.
What quote from this chapter do you think best summarizes the point Graham is making?
How have you seen the parable of Mr. Market play out in your experience? Â Any examples of a company that has been grossly mispriced at some point?
On page 192 Graham notes that as investing formulas have gained popularity their reliability dwindles due to new market conditions and the widespread use of the formula undermining its previously held advantage. In what ways has Graham's formula lost reliability? How has it managed to stay useful?
Graham mentions that one issue with the formula plans is that they leave the potential for the market to "run away" from investors. What steps do you take to ensure that the market doesn't run away from you, while also protecting yourself from a steep drop in prices such as the bear market of the early 2000s?
Graham seems to advocate that the Intelligent Investor find a way to have "something to do" as an outlet of pent-up energy as the market advances, rather than allowing oneself to become entangled with the market movements. Â Do you have any example of what you could do in that regard?
What did you think of the chapter overall?
Next Week's Discussion: Chapter Nine
Chapter Title – Investing in Investment Funds
When reading the next chapter, try to think about how the concepts Graham presents in the chapter could apply to your own investments, whether you consider yourself a Defensive Investor or an Enterprising Investor.
What are some other ways to participate?
If you are a blogger, you can give your thoughts in a post on your own site, link to the discussion here on ModernGraham, and I will be sure to let our readers know that the conversation is going on over at your site as well.
In addition, you can use the hashtag #MGBookClub in social media to talk about the book on Twitter or Facebook!