Investing in Investment Funds (MG Book Club – Chapter 9)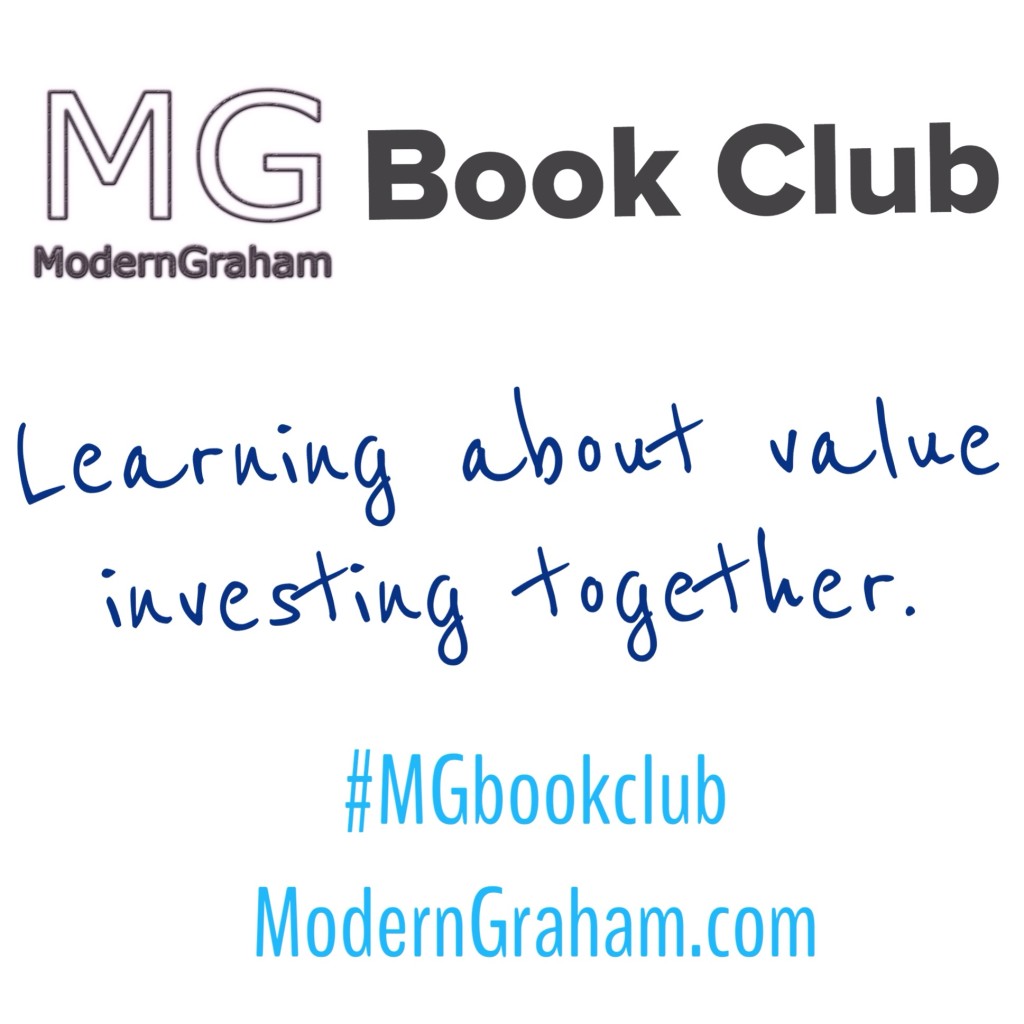 Investing in Investment Funds
This is the ninth discussion of the ModernGraham Book Club's reading of The Intelligent Investor by Benjamin Graham (affiliate link).  In last week's discussion, we discussed the eighth chapter, which reviewed how investors should view the inevitable fluctuations in the market.  This week we will discuss the ninth chapter, which is titled "Investing in Investment Funds."  I encourage you to purchase the book (preferably by clicking the link to Amazon, because a purchase through that link will help support the club) and join in with us as we read through a chapter each week; however, even if you don't have the book I think you will find our discussions to be very useful in your own understanding of value investing, and you can still bring a lot to the discussion from your own experiences as an investor.  Whether this is the first day you've ever been interested in investing, or you have decades of experience with the stock market, we'd love to hear your thoughts in the comments below!
Please feel free to leave a comment on this post with your own responses to the questions, along with any other thoughts you have, and return throughout the next couple of days to see what others have said. If you find something that has been said by another commentator interesting, feel free to respond to them with another comment.  We've had some great discussions the last few weeks, so keep it up!
ModernGraham's Comments
Ben
Graham goes into some detail about opportunities to invest in Investment Funds in this chapter, but there are a couple of important points to make before we think about what he had to say.  First, in the opening sentence he says "one course open to the defensive investor. . . " indicating that a Defensive Investor may choose to take this path, but it does not really fit into the Enterprising Investor's approach.  Remember that the Enterprising Investor is willing to take the time to do substantial research into each investment.  If that's the case, then it makes sense that the Enterprising Investor will not be all that interested in investment funds.  Second, the advent of computers has changed a bit of the opportunities available to the investor in terms of investment funds.  Mutual funds and index-based funds were around when Graham wrote this book, but they certainly were not as prevalent as they are today and the exchange-traded fund ("ETF") did not exist.  An ETF is a fund that typically has very low fees and allows the investor to purchase a share of a fund without going through the commission-based experience one sees when investing in mutual funds through a broker.  I believe that any defensive investor looking at investment funds as a possibility should strongly consider utilizing ETFs rather than traditional mutual funds.
Later in the chapter, Graham presents some trends found in the investment fund industry that remain fairly true today. Â As a fund increases in size, it becomes significantly more difficult for the fund to attain the same level of performance. Â This is true for both investment funds and individual investors. Â When starting an individual portfolio, the investor may have a small amount of money and as a result the individual trades will not move the market. Â However, if a fund is attempting to invest, say, $10 million in a company, the purchase alone will create a change in price because of the potential to flood the market with demand for additional shares. Â It is easy to see that it may be preferable to invest in smaller funds, and even more preferable (in my opinion) to invest in stocks directly rather than utilizing the investment fund at all.
Heather 
In this chapter on investing in investment funds, Graham applies the basic principles of research and awareness to funds as he has applied to individual stocks in previous chapters. One important aspect to note, however, is that unlike investing in individual stocks, funds are managed by the company rather than per your directive. A positive of this arrangement is that you can review a fund for soundness and then allow them to make the decisions about how to invest your money. However, as Zweig notes in his commentary key management employees do not often stick around long because as soon as they find success as one firm, others are quick to lure them away. Therefore, when purchasing shares in an investment fund, you can't be sure who is really going to be investing your money. Therefore, this aspect of investments funds means you can't ensure that those investing your money are necessarily going to be making the right choices. While the same can be said for any CEO at an individual company whose stocks you own, the difference is those companies have much more standing behind them giving them value. Beyond that, the incredibly large sums of money they are investing makes it harder for them to easily balance their investments and not sway the price of what they are purchasing.
At the same time, many companies offer employees opportunities to invest in mutual funds and at times it could make sense to utilize this opportunity. If your company does this as part of a retirement program or optional investment plan, make sure you know what options you have. I was surprised recently at work to learn that there are dozens of mutual companies that I can invest in through my employer and after brief research it is clear that some are absolutely better deals than others.
Discussion Questions
Please leave a comment below and feel free to answer any of these questions, or just give your general thoughts.
What quote from this chapter do you think best summarizes the point Graham is making?
Do you invest in any funds?
What is your general sentiment about the value of funds?
What did you think of the chapter overall?
Next Week's Discussion: Chapter Nine
Chapter Title – The Investor and His Advisers
When reading the next chapter, try to think about how the concepts Graham presents in the chapter could apply to your own investments, whether you consider yourself a Defensive Investor or an Enterprising Investor.
What are some other ways to participate?
If you are a blogger, you can give your thoughts in a post on your own site, link to the discussion here on ModernGraham, and I will be sure to let our readers know that the conversation is going on over at your site as well.
In addition, you can use the hashtag #MGBookClub in social media to talk about the book on Twitter or Facebook!