The Investor and His Advisers (MG Book Club Chapter Ten)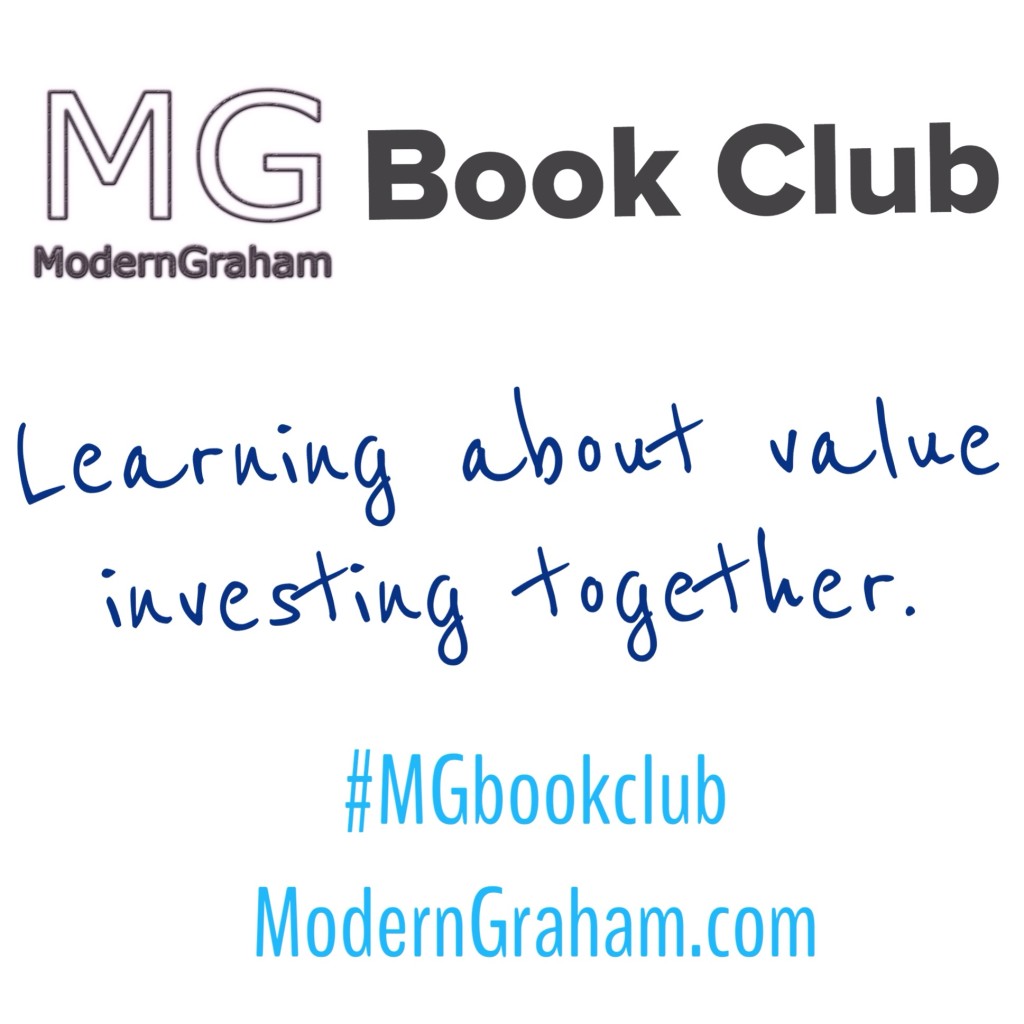 Investing in Investment Funds
This is the tenth discussion of the ModernGraham Book Club's reading of The Intelligent Investor by Benjamin Graham (affiliate link).  In last week's discussion, we discussed the ninth chapter, which reviewed investment funds, where they may fit in a portfolio, and how intelligent investors should approach them.  This week we will discuss the tenth chapter, which is titled "The Investor and His Advisers."  I encourage you to purchase the book (preferably by clicking the link to Amazon, because a purchase through that link will help support the club) and join in with us as we read through a chapter each week; however, even if you don't have the book I think you will find our discussions to be very useful in your own understanding of value investing, and you can still bring a lot to the discussion from your own experiences as an investor.  Whether this is the first day you've ever been interested in investing, or you have decades of experience with the stock market, we'd love to hear your thoughts in the comments below!
Please feel free to leave a comment on this post with your own responses to the questions, along with any other thoughts you have, and return throughout the next couple of days to see what others have said. If you find something that has been said by another commentator interesting, feel free to respond to them with another comment.  We've had some great discussions throughout the book club, so keep it up!
ModernGraham's Comments
Ben
In this chapter, Graham describes the various types of advisers to whom an investor may turn, including friends and relatives, local bankers, brokerage firms, financial services or publications, and investment counselors. Â He also provides some very entertaining commentary on some of these sources, such as when he rebukes many financial services for using technical analysis by simply saying that "we shall dismiss these with the observation that their work does not concern 'investors' as the term is used in this book." Â When it comes to brokerage firms, Graham points out that any brokerage firm that utilizes commissions as its compensation will inherently be interested in increasing the investor's frequency of trades. Â Intelligent Investors will be keen to understand this concept and take any advice from brokers with a grain of salt.
Overall, I think Graham's biggest concept from this chapter is the notion that (1) investing is a business venture and should be approached as such, (2) when one seeks the advice of an investment adviser of any kind, the ultimate result is the investor is asking for advice on how to make money in the investment business, and (3) in no other business will a proprietor seek advice on how to profit, as it is expected that the business person is in the business because they believe they already expect to make a profit. Â I think this is a very interesting point, as it demonstrates again that if the investor wants to be successful with their investments, it is important to be actively engaged in the selection of investments. Â This is not to say that investment advisers do not have a place in an intelligent investor's activities, but that the investor needs to be careful about the advice he seeks and knowledgeable about any biases and motives of the adviser. Â It is also very critical to understand the adviser's background knowledge and approaches to investing.
Heather 
This chapter focuses on the types of advisers that are available to people when investing. For me, the most important take away from this chapter is that you should know who your adviser is and what stake they have in the information they give you. Knowing their qualifications will help you to get an understanding of their overall skills and what methodology they will take when investing your money. Knowing if they are making a commission for sales, have stock in the company, or only make money when you do can help you figure out how genuine the advice is.
These things, however, are just one small piece of working with an adviser. Graham makes a great point on page 264 with "If the investor asks the analyst the right questions, he is likely to get the right – or at least valuable- answers." As investors, it is our responsibility to make sure that we are asking questions of our advisers and not simply trusting that they will be investing our money the way that we want it to be invested. Advisers can be great allies when we are on the same page and working together to achieve common goals. Asking questions of your adviser can help you to learn more about investing and have an understanding of where your money is going. Asking questions can also help you figure out if you really want them to be your adviser at all.
Discussion Questions
Please leave a comment below and feel free to answer any of these questions, or just give your general thoughts.
What quote from this chapter do you think best summarizes the point Graham is making?
Do you rely on any investment advisers? Â To what sources do you turn in your investment research?
If you are an investment adviser, what is your response to Graham's points here?
What did you think of the chapter overall?
Next Week's Discussion: Chapter Ten
Chapter Title – Security Analysis for the Lay Investor: General Approach
When reading the next chapter, try to think about how the concepts Graham presents in the chapter could apply to your own investments, whether you consider yourself a Defensive Investor or an Enterprising Investor.
What are some other ways to participate?
If you are a blogger, you can give your thoughts in a post on your own site, link to the discussion here on ModernGraham, and I will be sure to let our readers know that the conversation is going on over at your site as well.
In addition, you can use the hashtag #MGBookClub in social media to talk about the book on Twitter or Facebook!