Security Analysis for the Lay Investor: General Approach (MG Book Club Chapter 11)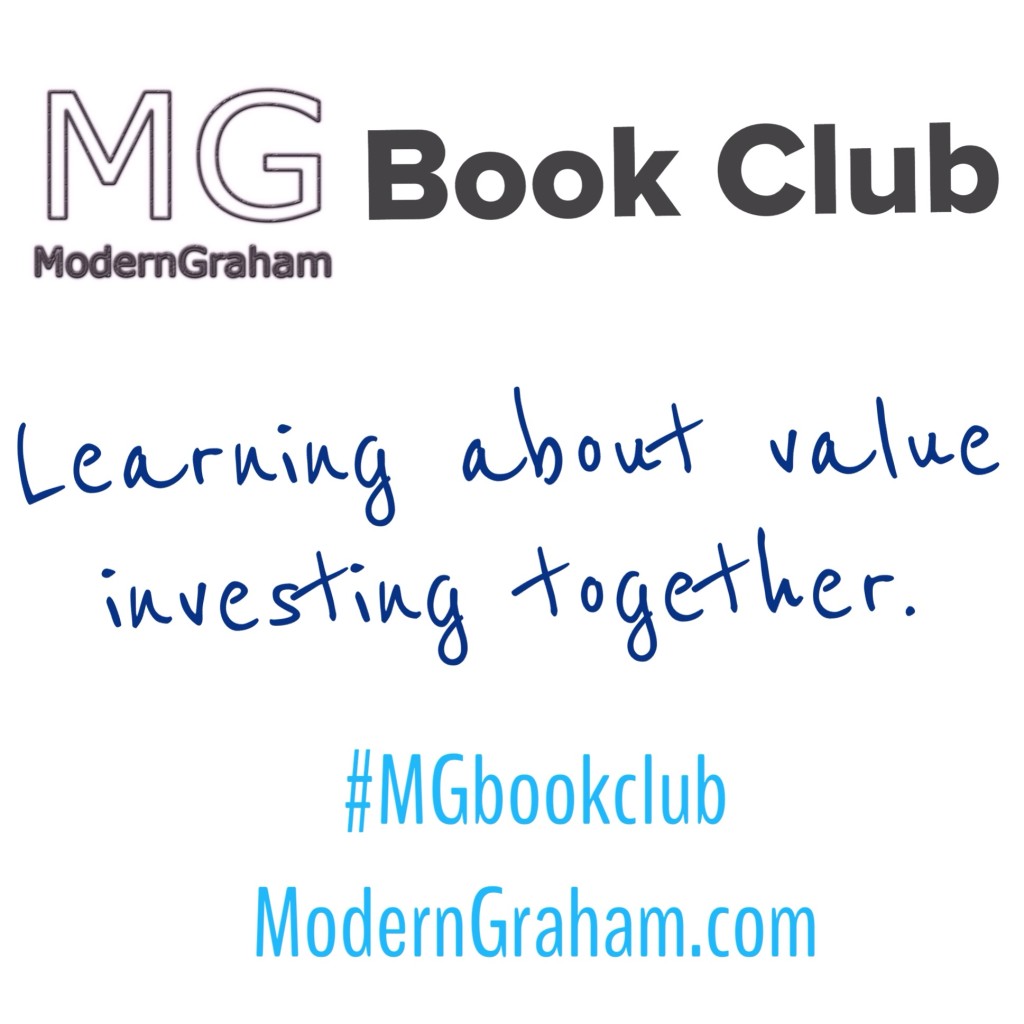 Security Analysis for the Lay Investor: General Approach
This is the eleventh discussion of the ModernGraham Book Club's reading of The Intelligent Investor by Benjamin Graham (affiliate link).  In last week's discussion, we discussed the tenth chapter, which considered the types of investment advisers to which an Intelligent Investor may turn.  This week we will discuss the eleventh chapter, which is titled "Security Analysis for the Lay Investor: General Approach."  I encourage you to purchase the book (preferably by clicking the link to Amazon, because a purchase through that link will help support the club) and join in with us as we read through a chapter each week; however, even if you don't have the book I think you will find our discussions to be very useful in your own understanding of value investing, and you can still bring a lot to the discussion from your own experiences as an investor.  Whether this is the first day you've ever been interested in investing, or you have decades of experience with the stock market, we'd love to hear your thoughts in the comments below!
Please feel free to leave a comment on this post with your own responses to the questions, along with any other thoughts you have, and return throughout the next couple of days to see what others have said. If you find something that has been said by another commentator interesting, feel free to respond to them with another comment.  We've had some great discussions throughout the book club, so keep it up!
ModernGraham's Comments
Ben
In Chapter 11, Graham explores some of the basic details of how an Intelligent Investor should go about analyzing his potential investments. Â I have found this chapter to be one of the most inspiring in terms of developing the ModernGraham approach. Â One of the key takeaways is that "the more dependent the valuation becomes on anticipations of the future – and the less it is tied to a figure demonstrated by past performance – the more vulnerable it becomes to possible miscalculation and serious error." Â This sentence alone explains one of the most important features of the ModernGraham approach, which is that the analysis be based on factual historical data and minimize the level of forecasting.
Graham provides some general guidance for how to analyze individual bond offerings, but I think the more important part of the chapter today is found in the section on common-stock analysis. Â Graham explains that any worthwhile analysis of a common stock will be based on the determination of the intrinsic value for comparison to the market price. Â He further explains that the intrinsic value is found in the value of the future earnings but reminds the reader that since the analysis must minimize the reliance on estimates of the future, those estimates should be based on past performance with a built-in safety margin. Â It is also important to remember that the future must be discounted to the present based on a capitalization rate. Â In addition, the ModernGraham valuation model comes directly from this chapter, and in the newer editions with commentary from Jason Zweig, the formula is found on page 295.
Heather 
In chapter 11, Graham establishes the basis for much of what we do here at Modern Graham. Through explaining that you cannot judge a stock solely on its past performance and giving multiple examples that prove his point, Graham sets up the reader for an understanding of why his methods are essential to any investor. Researching the long term prospects, quality of management, financial strength, and dividends are key components to establishing the worthiness of a stock.
One thing that struck me while reading this is the endless nature of research. For example, quality of management can be analyzed with a brief overview of recent actions taken or can involve an in-depth analysis of each executive. With both the uncertainty of the stock market and the speed at which key members of a corporation can be replaced, neither method is fully sufficient. This is where the formula that Graham lays forth can be of some assistance as it allows for research to be undertaken, while still keeping the process simple. I'm curious to see how this unfolds in later chapters though, as I am not fully sold yet on how one formula can encompass so much. 
Discussion Questions
Please leave a comment below and feel free to answer any of these questions, or just give your general thoughts.
What quote from this chapter do you think best summarizes the point Graham is making?
If you invest directly in bonds, which factors provided by Graham in this chapter do you currently use?
Graham provides some commentary on analyzing management performance (though he puts more depth into the topic in a later chapter). Â How do you think this compares to how investors view management today?
What did you think of the chapter overall?
Next Week's Discussion: Chapter Twelve
Chapter Title – Things to Consider About Per-Share Earnings
When reading the next chapter, try to think about how the concepts Graham presents in the chapter could apply to your own investments, whether you consider yourself a Defensive Investor or an Enterprising Investor.
What are some other ways to participate?
If you are a blogger, you can give your thoughts in a post on your own site, link to the discussion here on ModernGraham, and I will be sure to let our readers know that the conversation is going on over at your site as well.
In addition, you can use the hashtag #MGBookClub in social media to talk about the book on Twitter or Facebook!