Things to Consider About Earnings Per Share (MG Book Club Chapter 12)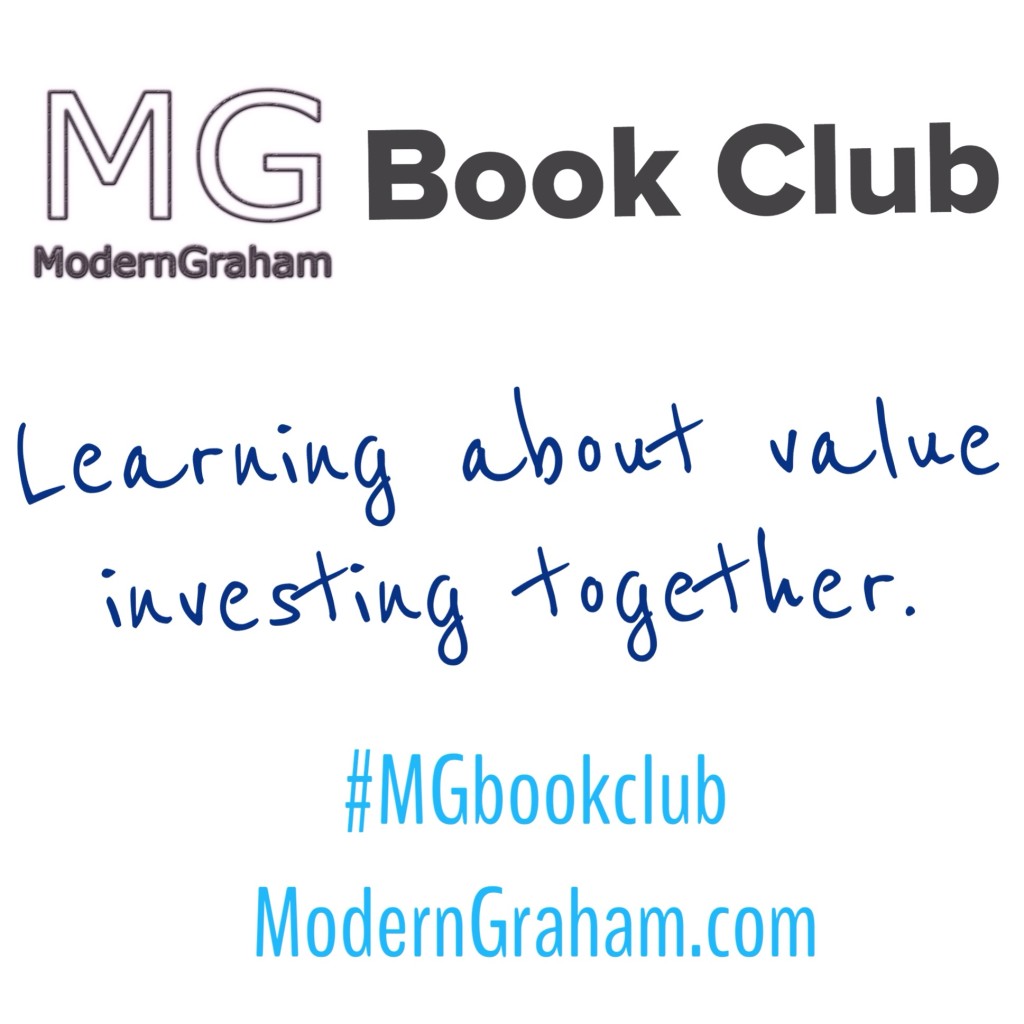 Things to Consider About Per-Share Earnings
This is the eleventh discussion of the ModernGraham Book Club's reading of The Intelligent Investor by Benjamin Graham (affiliate link).  In last week's discussion, we discussed the eleventh chapter, which explored some broad topics for investors to consider when conducting security analysis.  This week we will discuss the twelfth chapter, which is titled "Things to Consider About Per-Share Earnings."  I encourage you to purchase the book (preferably by clicking the link to Amazon, because a purchase through that link will help support the club) and join in with us as we read through a chapter each week; however, even if you don't have the book I think you will find our discussions to be very useful in your own understanding of value investing, and you can still bring a lot to the discussion from your own experiences as an investor.  Whether this is the first day you've ever been interested in investing, or you have decades of experience with the stock market, we'd love to hear your thoughts in the comments below!
Please feel free to leave a comment on this post with your own responses to the questions, along with any other thoughts you have, and return throughout the next couple of days to see what others have said. If you find something that has been said by another commentator interesting, feel free to respond to them with another comment.  We've had some great discussions throughout the book club, so keep it up!
ModernGraham's Comments
Ben
This chapter is one of the key chapters in the book, and expounds some central concepts to the approach ModernGraham uses. Â In the start of the chapter, there is a great quote from Graham: Â "[First,] don't take a single year's earnings seriously. . . . [Second,] if you do pay attention to short-term earnings, look out for booby traps in the per-share figures. . . . If our first warning were not followed strictly the second would be unnecessary." Â In essence, Graham is reminding the investor that a company can play some big accounting tricks for a single year's earnings so when considering earnings, one must put the emphasis on multiple years rather than relying solely on a single year.
With this in mind, I designed the ModernGraham approach to use a weighted-average of the last five years of earnings data, which is what I call "EPSmg." Â All analysis of any company is based on the EPSmg figures rather than relying on a single year. Â This includes calculating the PEmg ratio (Price / EPSmg) as well as determining the estimated growth rate (annualized growth in EPSmg from 5 years ago to today). Â As Graham puts it, "If [average earnings] are used in conjunction with ratings for growth and stability of earnings during the same period, they could give a really informing picture of the company's past performance."
Heather 
Through the case study of ALCOA Graham informs his readers of the peril of accepting earnings at face value as there is an inherent incentive for glamorizing the actual data. Through some fancy footwork companies are able to spread out both losses and gains, overstate future earnings, recategorize expenditures, and much more. So, what is the average intelligent investor to do? First, make sure that you know what is included in the company's own statements. Zweig recommends starting in the back and reading the footnotes as that is where companies will attempt to bury the stuff they don't want you to see. Additionally, the use of average earnings can assist with getting a realistic picture of how the stock is performing as companies may be able to hide losses in the short term, but in the long term this becomes increasingly difficult. As Ben mentioned, ModernGraham uses a weighted method to accomplish this, you can read more about it here (under EPSmg).
Discussion Questions
Please leave a comment below and feel free to answer any of these questions, or just give your general thoughts.
What quote from this chapter do you think best summarizes the point Graham is making?

How often do you read a company's annual report to get a more realistic picture?

What resources do you find helpful with analyzing how companies calculate their own earnings?

What did you think of the chapter overall?
Next Week's Discussion: Chapter Thirteen
Chapter Title – A Comparison of Four Listed Companies
When reading the next chapter, try to think about how the concepts Graham presents in the chapter could apply to your own investments, whether you consider yourself a Defensive Investor or an Enterprising Investor.
What are some other ways to participate?
If you are a blogger, you can give your thoughts in a post on your own site, link to the discussion here on ModernGraham, and I will be sure to let our readers know that the conversation is going on over at your site as well.
In addition, you can use the hashtag #MGBookClub in social media to talk about the book on Twitter or Facebook!