5 New Books for Value Investors – May 2014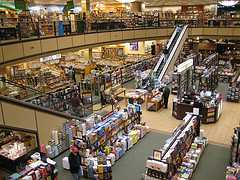 Reading is very important for value investors. Â In fact, it is one of the 7 Key Tips to Value Investing. Â A great way to continually hone your investing strategies and pursue the greatest level of investing success is through frequently reading new literature. Â To that end, here's a list of 5 new books for value investors to consider adding to their reading list. Â I highly recommend obtaining an Amazon Prime membership, which allows you to receive free 2-day shipping on most purchases.
1. Â Berkshire Hathaway Letters to Shareholders, 2013

Excerpt from Amazon's description:  "This book compiles the full, un-edited versions of every one of Warren Buffett's letters to the shareholders of Berkshire Hathaway. In addition to providing an astounding case study on Berkshire's success, Buffett shows an incredible willingness to share his methods and act as a teacher to his many students."
ModernGraham's take: Â It's certainly possible to get all of the Berkshire Hathaway letters for free online, but having them all compiled in a book sure makes it easier for any reader.
2. Â Of Permanent Value: The Story of Warren Buffett/2014 Endless Edition
Excerpt from Amazon's description: Â "Of Permanent Value: The Story of Warren Buffett/2014 Endless Edition is a fully revised biography of the world's greatest investor. This readable, highly entertaining book is divided into 342 newspaper story-like chapters with more than 1,300 large-sized pages and 2,000 photos, mostly in color."
ModernGraham's take: Â Warren Buffett is the most well-known value investor of all time, and this book dives into an exploration of his life complete with illustrating images.
3. Â Think Like a Freak: The Authors of Freakonomics Offer to Retrain Your Brain

Excerpt from Amazon's description:  "The New York Times bestselling Freakonomics changed the way we see the world, exposing the hidden side of just about everything. Then came SuperFreakonomics, a documentary film, an award-winning podcast, and more.  Now, with Think Like a Freak, Steven D. Levitt and Stephen J. Dubner have written their most revolutionary book yet. With their trademark blend of captivating storytelling and unconventional analysis, they take us inside their thought process and teach us all to think a bit more productively, more creatively, more rationally—to think, that is, like a Freak."
ModernGraham's take:  So many people have found Freakonomics to be highly entertaining and informative.  Here, the authors have released a follow up which delves into more detail.
4. Â Smart Money Smart Kids: Raising the Next Generation to Win with Money

Excerpt from Amazon's description:  "In Smart Money Smart Kids, financial expert and best-selling author Dave Ramsey and his daughter Rachel Cruze equip parents to teach their children how to win with money. Starting with the basics like working, spending, saving, and giving, and moving into more challenging issues like avoiding debt for life, paying cash for college, and battling discontentment, Dave and Rachel present a no-nonsense, common-sense approach for changing your family tree."
ModernGraham's take: Â It is crucial for all of us to pass on the smart investing techniques to the younger generation, and that task begins with teaching children the basics of money management.
5. Â Stress Test: Reflections on Financial Crises

Excerpt from Amazon's description:  "As president of the Federal Reserve Bank of New York and then as President Barack Obama's secretary of the Treasury, Timothy F. Geithner helped the United States navigate the worst financial crisis since the Great Depression, from boom to bust to rescue to recovery. In a candid, riveting, and historically illuminating memoir, he takes readers behind the scenes of the crisis, explaining the hard choices and politically unpalatable decisions he made to repair a broken financial system and prevent the collapse of the Main Street economy. This is the inside story of how a small group of policy makers—in a thick fog of uncertainty, with unimaginably high stakes—helped avoid a second depression but lost the American people doing it. Stress Test is also a valuable guide to how governments can better manage financial crises, because this one won't be the last."
ModernGraham's take: Â The events of the financial crisis have shaped the direction of the world economy for years to come, and this book provides some insight into the crisis from a very different point of view than all of us had during the roller coaster.