Stock Selection for the Enterprising Investor (MG Book Club Chapter 15)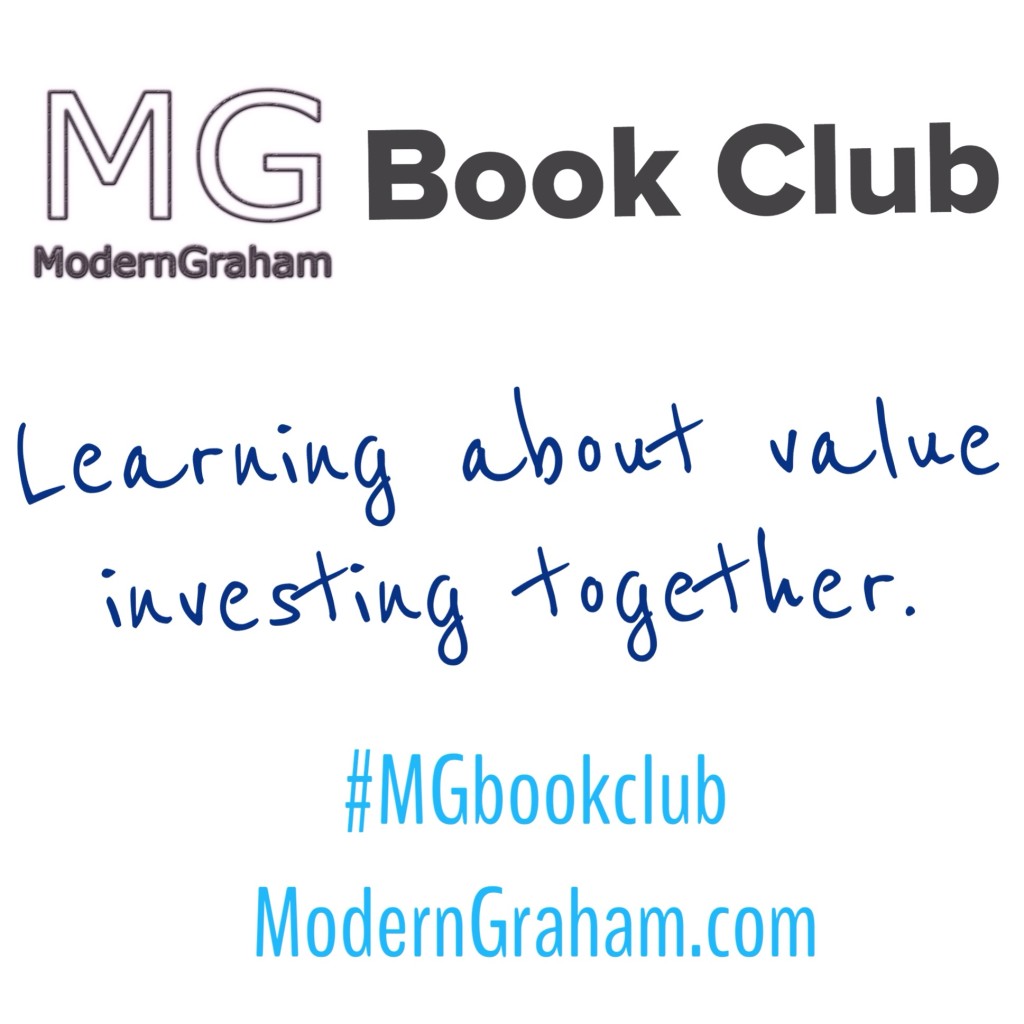 Stock Selection for the Enterprising Investor
This is the fifteenth discussion of the ModernGraham Book Club's reading of The Intelligent Investor by Benjamin Graham (affiliate link).  In last week's discussion, we discussed the fourteenth chapter, which explored Graham's 7 requirements for Defensive Investors.  This week we will discuss the fifteenth chapter, which is titled "Stock Selection for the Enterprising Investor."  I encourage you to purchase the book (preferably by clicking the link to Amazon, because a purchase through that link will help support the club) and join in with us as we read through a chapter each week; however, even if you don't have the book I think you will find our discussions to be very useful in your own understanding of value investing, and you can still bring a lot to the discussion from your own experiences as an investor.  Whether this is the first day you've ever been interested in investing, or you have decades of experience with the stock market, we'd love to hear your thoughts in the comments below!
Please feel free to leave a comment on this post with your own responses to the questions, along with any other thoughts you have, and return throughout the next couple of days to see what others have said. If you find something that has been said by another commentator interesting, feel free to respond to them with another comment.  We've had some great discussions throughout the book club, so keep it up!
ModernGraham's Comments
Ben
This chapter and the last one are the two chapters of the book which influenced the development of this website the most. Â Graham's techniques have been proven throughout the years by many super-investors, and ModernGraham is devoted to determining the best way to utilize Graham's methods in today's market environment. Â This chapter in particular inspired the modernization of the requirements for Enterprising Investors, and let's take a look at the different ways I have updated each requirement:
1. Â Financial Condition – Graham listed two different parts to this requirement, and I have split it into two distinct tests. Â First, Graham required that "current assets [be] at least 1 1/2 times current liabilities." Â In other words, the current ratio must be 1.5 or greater. Â Second, Graham said Enterprising Investors should seek companies with "debt not more than 110% of net current assets" (current assets less current liabilities). Â I've created two separate requirements out of this section simply because Graham used the word "and" when describing the two parts, indicating the company must pass both parts in order to have a strong financial condition.
2. Earnings Stability – Graham required companies to have "no deficit in the last five years" and the ModernGraham approach is no different. Â One of the 7 Key Tips to Value Investing, indeed the greatest of them all, is to not lose money. Â The same can be said about the companies in which we invest, as if a company is losing money then by definition it is not earning a return on the investment. Â Therefore, it is critical for a company to maintain a solid level of earnings stability.
3. Â Dividend record – In order to actually be an investment, there must be some return on the investment. Â Dividends are the surest way to receive a return on equities, as the prospect of capital gains is at least somewhat speculative while regular dividends from the most stable of companies are quite a bit more certain. Â As a result, ModernGraham has not modified this requirement at all, and a company must pay at least some dividend in order to qualify for Enterprising Investors.
4.  Earnings Growth – Graham required companies demonstrate at least a minimal amount of earnings growth over a five year period, and the ModernGraham approach is no different.  So long as a company is growing at least a little bit, it should be worthy of further inspection, but if a company is smaller today than it was five years ago there should be serious questions about the long-term prospects of the company.  Five years should be long enough for any solid company to demonstrate at least the smallest amount of growth.
5. Â Price – This is the one requirement where ModernGraham has moved away from Graham's original tests. Â Graham required the price to be "less than 120% net tangible assets." Â It is our view that with the rise of the internet and the increased materialist culture worldwide, there has been a significant and tangible increase in the actual value of intellectual property – the so-called "intangible assets." Â Today's companies can earn serious income through the licensing of intellectual property, especially in comparison to companies from ages past. Â As a result, ModernGraham has removed the tangible assets requirement but still highly recommends paying close attention to a company's reported value of intangible assets. Â The concern with intangible assets has always been the difficulty in which to value the assets, and the ease at which a company may artificially increase its balance sheet, and that concern remains in the market today. Â It just may not be enough of a concern today as it was in the past because of the actual and apparent value in a company licensing out its intangible assets.
Discussion Questions
Please leave a comment below and feel free to answer any of these questions, or just give your general thoughts.
What quote from this chapter do you think best summarizes the point Graham is making?
What do you think of Graham's original requirements for Enterprising Investors?  Do you agree with the changes I've made for the ModernGraham approach?
Are there any other "modernizations" you would make to Graham's requirements?
What did you think of the chapter overall?
Next Week's Discussion: Chapter Fifteen
Chapter Title – Convertible Issues and Warrants
When reading the next chapter, try to think about how the concepts Graham presents in the chapter could apply to your own investments, whether you consider yourself a Defensive Investor or an Enterprising Investor.
What are some other ways to participate?
If you are a blogger, you can give your thoughts in a post on your own site, link to the discussion here on ModernGraham, and I will be sure to let our readers know that the conversation is going on over at your site as well.
In addition, you can use the hashtag #MGBookClub in social media to talk about the book on Twitter or Facebook!