21 Companies in the Spotlight This Week – June 14, 2014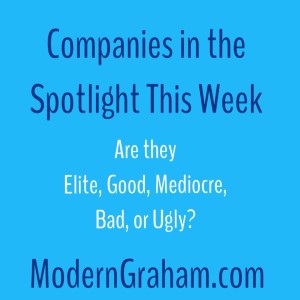 We looked at 21 different companies this week to determine whether they are suitable for Defensive Investors, those unwilling to do substantial research, or Enterprising Investors, those who are willing to do such research.  We also put each company through the ModernGraham valuation model based on Benjamin Graham's value investing formulas in order to determine an intrinsic value for each.  Here's a summary of the ModernGraham Valuations.  To see a listing and screenings of all the valuations, be sure to sign up to be a premium subscriber!
The Elite (Defensive or Enterprising and Undervalued)
The Good (Defensive or Enterprising and Fairly Valued)
The Mediocre (Defensive or Enterprising and Overvalued)
The Bad (Speculative and Undervalued or Fairly Valued)
The Ugly (Speculative and Overvalued)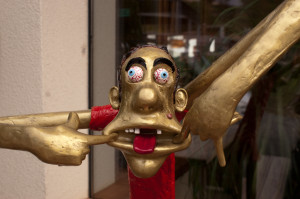 Disclaimer:  The author held a long position in Apple Inc. (AAPL) but did not hold a position in any of the other companies listed in this article at the time of publication and had no intention of changing that position within the next 72 hours.
Logos taken from either the company website or Wikipedia; this article is not affiliated with the companies in any manner.