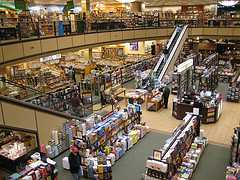 Reading is very important for value investors.  In fact, it is one of the 7 Key Tips to Value Investing.  A great way to continually hone your investing strategies and pursue the greatest level of investing success is through frequently reading new literature.  To that end, here's a list of 5 new books for value investors to consider adding to their reading list.  I highly recommend obtaining an Amazon Prime membership, which allows you to receive free 2-day shipping on most purchases.
1. Â Capital in the Twenty-First Century
Excerpt from Amazon:Â  What are the grand dynamics that drive the accumulation and distribution of capital? Questions about the long-term evolution of inequality, the concentration of wealth, and the prospects for economic growth lie at the heart of political economy. But satisfactory answers have been hard to find for lack of adequate data and clear guiding theories. In Capital in the Twenty-First Century, Thomas Piketty analyzes a unique collection of data from twenty countries, ranging as far back as the eighteenth century, to uncover key economic and social patterns. His findings will transform debate and set the agenda for the next generation of thought about wealth and inequality.
ModernGraham's take: Â An understanding of economic movements and situations is critical for value investors as we must have a grasp on where the economy is heading in order to make rational decisions regarding potential investments.
2. Â Sons of Wichita
Excerpt from Amazon:  Sons of Wichita traces the complicated lives and legacies of these four tycoons, as well as their business, social, and political ambitions. No matter where you fall on the ideological spectrum, the Kochs are one of the most influential dynasties of our era, but so little is publicly known about this family, their origins, how they make their money, and how they live their lives. Based on hundreds of interviews with friends, relatives, business associates, and many others, Sons of Wichita is the first major biography about this wealthy and powerful family-warts and all.
ModernGraham's take: Â Personally, I like reading biographies, as they give you a sense of how others have lived. Â In this biography, value investors can glean some information about how the Koch brothers have used their father's fortune to build a greater family legacy both financially and politically.
3. Â The Arsenal of Democracy: FDR, Detroit, and an Epic Quest to Arm an America at War
Excerpt from Amazon:  A dramatic, intimate narrative of how Ford Motor Company went from making automobiles to producing the airplanes that would mean the difference between winning and losing World War II… The Arsenal of Democracy tells the incredible story of how Detroit answered the call, centering on Henry Ford and his tortured son Edsel, who, when asked if they could deliver 50,000 airplanes, made an outrageous claim: Ford Motor Company would erect a plant that could yield a "bomber an hour." Critics scoffed: Ford didn't make planes; they made simple, affordable cars. But bucking his father's resistance, Edsel charged ahead. Ford would apply assembly-line production to the American military's largest, fastest, most destructive bomber; they would build a plant vast in size and ambition on a plot of farmland and call it Willow Run; they would bring in tens of thousands of workers from across the country, transforming Detroit, almost overnight, from Motor City to the "great arsenal of democracy." And eventually they would help the Allies win the war.
ModernGraham's take: Â This book can provide some insight into how corporate America can adapt significantly to major political conflicts.
4. Â The Buy Side: A Wall Street Trader's Tale of Spectacular Excess
Excerpt from Amazon:  The Buy Side, by former Galleon Group trader Turney Duff, portrays an after-hours Wall Street culture where drugs and sex are rampant and billions in trading commissions flow to those who dangle the most enticements.  A remarkable writing debut, filled with indelible moments, The Buy Side shows as no book ever has the rewards – and dizzying temptations – of making a living on the Street…A mesmerizingly immersive journey through Wall Street's first millennial decade, and a poignant self portrait by a young man who surely would have destroyed himself were it not for his decision to walk away from a seven-figure annual income, The Buy Side is one of the best coming-of-age-on-the-Street books ever written.
ModernGraham's take: Â Ever wondered what it's like to work on Wall Street? Â Here's an inside look at the lifestyle.
5. Â #GIRLBOSS
Excerpt from Amazon:  The first thing Sophia Amoruso sold online wasn't fashion—it was a stolen book. She spent her teens hitchhiking, committing petty theft, and dumpster diving. By twenty-two, she had resigned herself to employment, but was still broke, directionless, and working a mediocre day job she'd taken for the health insurance… #GIRLBOSS includes Sophia's story, yet is infinitely bigger than Sophia. It's deeply personal yet universal. Filled with brazen wake-up calls ("You are not a special snowflake"), cunning and frank observations ("Failure is your invention"), and behind-the-scenes stories from Nasty Gal's meteoric rise, #GIRLBOSS covers a lot of ground. It proves that being successful isn't about how popular you were in high school or where you went to college (if you went to college). Rather, success is about trusting your instincts and following your gut, knowing which rules to follow and which to break.
ModernGraham's take:  This one is a little different from the rest of the list, but it provides a good look into the mindset of entrepreneurs in the new century while also serving as a motivational memoir.