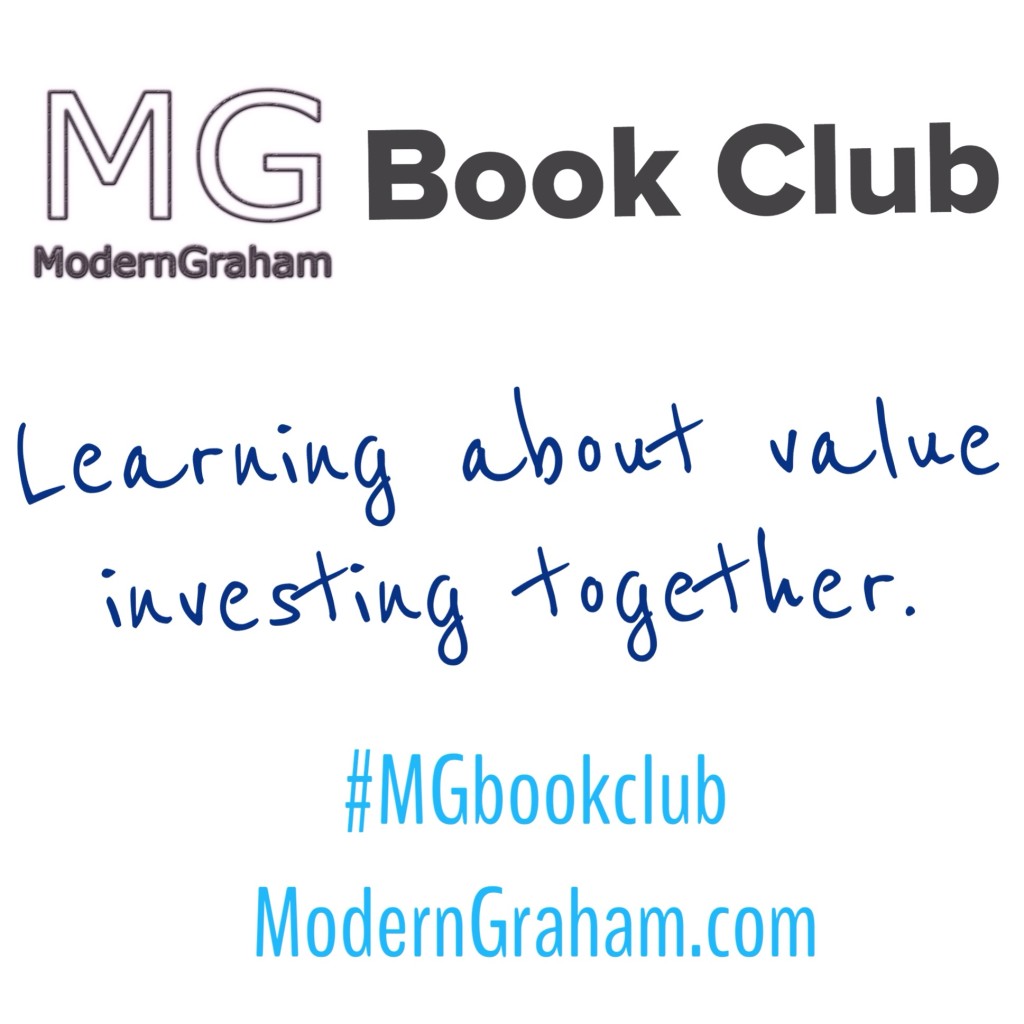 Shareholders and Managements:Â  Dividend Policy
This is the nineteenth discussion of the ModernGraham Book Club's reading of The Intelligent Investor by Benjamin Graham (affiliate link).  In last week's discussion, we discussed the eighteenth chapter, in which Graham compared eight different companies and demonstrated the traits which Intelligent Investors should seek.  This week we will discuss the nineteenth chapter, which is titled "Shareholders and Managements:  Dividend Policy."  I encourage you to purchase the book (preferably by clicking the link to Amazon, because a purchase through that link will help support the club) and join in with us as we read through a chapter each week; however, even if you don't have the book I think you will find our discussions to be very useful in your own understanding of value investing, and you can still bring a lot to the discussion from your own experiences as an investor.  Whether this is the first day you've ever been interested in investing, or you have decades of experience with the stock market, we'd love to hear your thoughts in the comments below!
Please feel free to leave a comment on this post with your own responses to the questions, along with any other thoughts you have, and return throughout the next couple of days to see what others have said. If you find something that has been said by another commentator interesting, feel free to respond to them with another comment.  We've had some great discussions throughout the book club, so keep it up!
ModernGraham's Comments
Ben
When Graham wrote the revised edition of this chapter, he pared down his comments significantly.  In earlier editions, Graham tried to push for investors to take on an active role in the management of the company but apparently had given up the hope of that ever happening by the time he wrote this edition.  Sadly, despite significant moments of severe mismanagement, the general investor still remains on the sidelines most of the time when it comes to attempts to affect management.  Of course, that could be primarily related to the general investor's small share in the company, but when investors work together they can, in the aggregate, push for change in management behavior.
Warren Buffett does a good job of being active in management, and though he is clearly an exception since he has astronomical amounts of money to invest, he has given some guidelines for general investors to utilize when analyzing management.  Those management tenets are as follows:
Is the business simple and understandable?
Does the business have a consistent operating history?
Does the company have favorable long-term prospects?
Is management rational?
Is management candid with shareholders?
Discussion Questions
Please leave a comment below and feel free to answer any of these questions, or just give your general thoughts.
What quote from this chapter do you think best summarizes the point Graham is making?
Do you consider yourself to be adequately active in your management role as an owner of your investments?
In your opinion, will the general investor ever become more involved in management?
What did you think of the chapter overall?
Next Week's Discussion: Chapter Twenty
Chapter Title -Â "Margin of Safety" as the Central Concept of Investment
When reading the next chapter, try to think about how the concepts Graham presents in the chapter could apply to your own investments, whether you consider yourself a Defensive Investor or an Enterprising Investor.
What are some other ways to participate?
If you are a blogger, you can give your thoughts in a post on your own site, link to the discussion here on ModernGraham, and I will be sure to let our readers know that the conversation is going on over at your site as well.
In addition, you can use the hashtag #MGBookClub in social media to talk about the book on Twitter or Facebook!