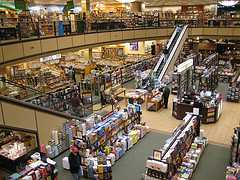 Reading is very important for value investors.  In fact, it is one of the 7 Key Tips to Value Investing.  A great way to continually hone your investing strategies and pursue the greatest level of investing success is through frequently reading new literature.  To that end, here's a list of 5 new books for value investors to consider adding to their reading list.  I highly recommend obtaining an Amazon Prime membership, which allows you to receive free 2-day shipping on most purchases.
1. Â Pragmatic Capitalism
Excerpt from Amazon:  Being successful in the modern world of finance requires a more in-depth understanding of our global economies on a macro level. What does a shifting demographic cycle mean? How does the explosive growth of emerging markets matter? Why does the world's population affect my portfolio? Does the global monetary system impact my results this year? How does government intervention in markets impact my strategy? In Pragmatic Capitalism, Cullen Roche explores how our global economy works and why it is more important now than ever for investors to understand macroeconomics. Cullen Roche combines his expertise in global macro portfolio management, quantitative risk management, behavioral finance, and monetary theory to explain to readers how macroeconomics works, and provides insights and suggestions for getting the most out of their investment strategies. This book will uncover market myths and explain the rise of macroeconomics and why it impacts the readers' portfolio construction. Pragmatic Capitalism is a must for any sophisticated investor who wants to make the most of their portfolio.

2. Â A Beginner's Guide to Investing
Excerpt from Amazon: Â Whether you're a complete investing novice or just confused about all the contradictory advice out there, A Beginner's Guide to Investing is an accessible guide to growing your money the smart and easy way. Â Throw away the get-rich quick schemes that never work and turn off the financial news and it's constant noise. Whether your dream is protecting your assets in a turbulent market or growing your wealth so that you can retire in style, this book is the blueprint. Â You can be a successful investor – really.

3. Â Cold Hard Truth on Men, Women & Money: 50 Common Mistakes and How to Fix Them
Amazon Excerpt:  Don't spend too much. Mostly save. Always invest.  This is simple advice, but it's often the simple advice that's easy to swallow and hard to follow. Kevin O'Leary understands that getting a handle on your personal finances can be challenging at any age. Whether you're a parent struggling to explain savings to your children, a student contemplating a big loan to pay for school, a newly engaged couple considering joint bank accounts, or a baby boomer entering retirement, Kevin offers solid, practical advice to help you make—and keep—more money. . . . The Cold Hard Truth on Men, Women, and Money offers an invaluable opportunity to walk through some of life's biggest decisions with one of the sharpest financial minds today.
4. Â Business Adventures: Â Twelve Classic Tales from the World of Wall Street
Amazon Excerpt:  What do the $350 million Ford Motor Company disaster known as the Edsel, the fast and incredible rise of Xerox, and the unbelievable scandals at GE and Texas Gulf Sulphur have in common? Each is an example of how an iconic company was defined by a particular moment of fame or notoriety; these notable and fascinating accounts are as relevant today to understanding the intricacies of corporate life as they were when the events happened.  Stories about Wall Street are infused with drama and adventure and reveal the machinations and volatile nature of the world of finance. John Brooks's insightful reportage is so full of personality and critical detail that whether he is looking at the astounding market crash of 1962, the collapse of a well-known brokerage firm, or the bold attempt by American bankers to save the British pound, one gets the sense that history repeats itself.  Five additional stories on equally fascinating subjects round out this wonderful collection that will both entertain and inform readers . . . Business Adventures is truly financial journalism at its liveliest and best.

5. Â Blood Feud: The Clintons vs. The Obamas
Amazon Excerpt:  In this highly anticipated follow-up to his blockbuster The Amateur, former New York Times Magazine editor-in-chief Edward Klein delves into the rocky relationship between the Obamas and the Clintons. An old-school reporter with incredible insider contacts, Klein reveals just how deep the rivalry between the Obamas and the Clintons runs, with details on closed-door meetings buttressed by hundreds of interviews. Blood Feud is a stunning exposé of the animosity, jealousy, and competition between America's two most powerful political couples.

What books do you recommend for fellow value investors? Â Leave a comment below.