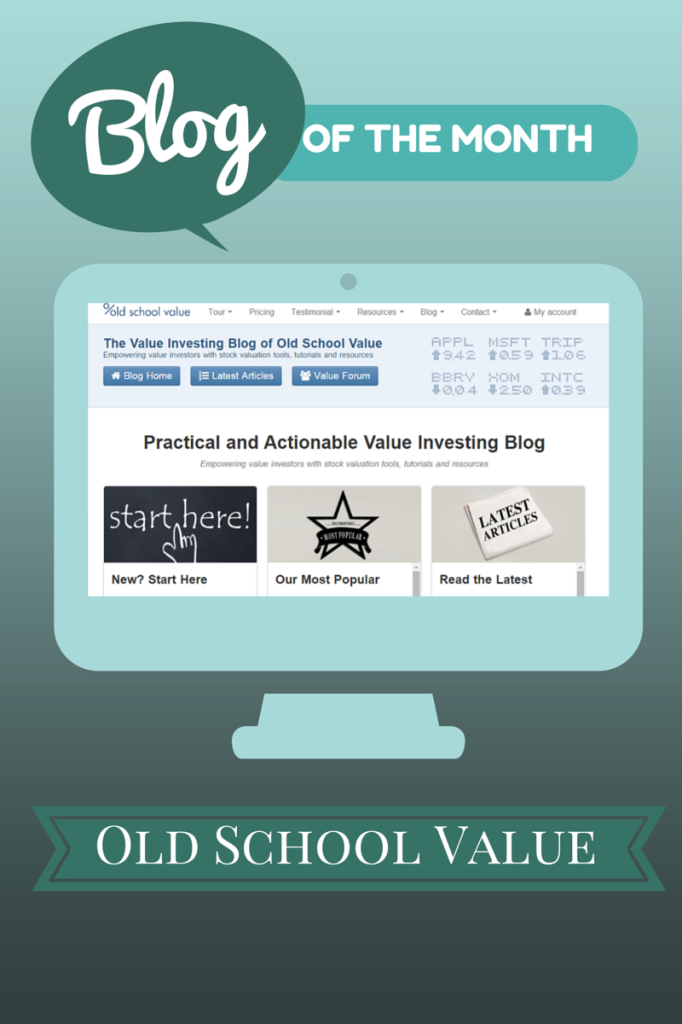 This month's Blog of the Month award goes to OldSchoolValue.com. Â Founder Jae Jun has done an excellent job of creating a great resource for value investors. Â On the site, readers can read regular articles on the blog itself, and learn more about value investing in the process. Â I encourage all ModernGraham readers to check out Old School Value this month!
Here's a sample of some great recent posts from Old School Value:
If you'd like to nominate a blog for next month's award, leave a comment below.