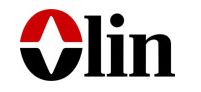 Olin Corporation remains a company worthy of further research by both the Defensive Investor and the Enterprising Investor. The Defensive Investor's only official initial concern is the low level of earnings growth over the last ten years. The earnings grew only from an average of $1.79 to an average of $1.83 during that time period, well below the Defensive Investor's requirement. In addition, the Defensive Investor would like to see more growth in the dividend, which has not risen for over ten years.
The Enterprising Investor's only concern is the level of debt relative to the net current assets, but the company has shown sufficient growth and stability over the last five years to satisfy the less conservative investor's needs. As a result, both Defensive Investors and Enterprising Investors should feel comfortable proceeding with research into the company and comparing it to other companies.
The intrinsic value of the company falls within a margin of safety in relation to the price, so the company appears to be fairly valued at this time. The company has shown a level of earnings growth of around 5.76%, having grown its EPSmg (normalized earnings) from $1.46 in 2010 to an estimated $1.89 for 2014. ModernGraham estimates continued growth of around 4.32%, having lowered the historical growth by a margin of safety, and the market is implying a growth rate of only 2.58%. As a result, investors are encouraged to consider Olin to be fairly valued and feel comfortable discussing some of the qualitative aspects of the company and its management.