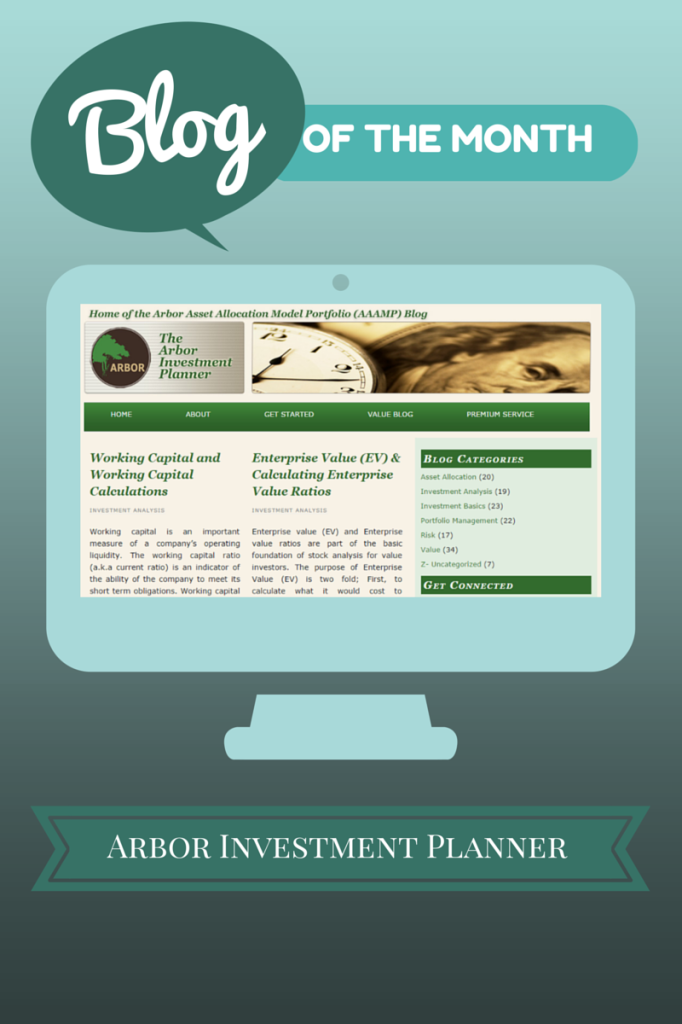 This month's Blog of the Month award goes to Arbor Investment Planner's Arbor Asset Allocation Model Blog.  Financial Planner Ken Faulkenberry founded the value investing based website in order to educate individual investors and lead them to "self-direct their investment portfolio."  The blog regularly has outstanding value investing content, and I encourage all ModernGraham readers to check out Ken's site this month!
Here's a sample of some great recent posts from Arbor Asset Allocation Model Blog:
If you'd like to nominate a blog for next month's award, leave a comment below.