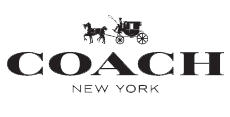 Coach is an outstanding company for consideration by both Defensive Investors and Enterprising Investors. The only concern either investor type has is the Defensive Investor's concern about the short dividend history. Other than that, the company passes all of the requirements with flying colors. As a result, both investor types should feel very comfortable proceeding to the next part of the analysis, which is a determination of the company's intrinsic value.
The company has grown its EPSmg (normalized earnings) from $2.01 in 2010 to an estimated $3.26 for 2014. This demonstrates the company has achieved a strong level of growth, a fact supported by the company's growth in regular EPS from an average of $1.32 for the period of 2005-07 to an average of $3.44 for the period of 2012-14. This strong level of demonstrated historical growth leads the ModernGraham valuation model to estimate a growth rate of 9.37% over the next 7-10 years. Though this is a high figure, the company has achieved a growth rate of 12.49% over the historical period under review. As a result, the company could see a downturn in its growth and still achieve the ModernGraham growth estimate.
The model then utilizes Graham's formula to return an estimate of intrinsic value of $88.84, which is well above the market's current price of the company. In fact, even with a growth rate estimate of only 3% over the next 7-10 years, the company's value would be $47.30, which is still above the market's current price. Value investors are therefore encouraged to proceed with further research to determine whether Coach Inc. is suitable for their own individual portfolios.