Mosaic Company Quarterly Stock Valuation – October 2014 $MOS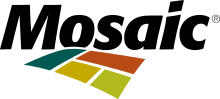 Mosaic Company is currently fairly valued by the ModernGraham valuation model, and should be on the watch list of all Defensive Investors and Enterprising Investors. The Defensive Investor's only concern with the company is the short dividend history while the Enterprising Investor has no initial concerns. As a result, Enterprising Investors should feel very comfortable proceeding to the next part of the analysis, which is a determination of the company's intrinsic value.
The company has grown its EPSmg (normalized earnings) from $2.78 in 2010 to an estimated $3.44 for 2014. This growth is in line with the market's implied estimate of 1.68%, falling within a margin of safety of the figure. This leads the ModernGraham valuation model to return an estimate of intrinsic value near the market's current price indicating the company is fairly valued at the present time. Value investors are therefore encouraged to proceed with further research to determine whether Mosaic Company is suitable for their own individual portfolios.