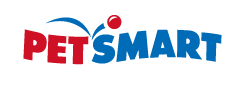 Petsmart is suitable for the Enterprising Investor but not the Defensive Investor, who is concerned with the low current ratio and the high PB ratio. The Enterprising Investor, on the other hand, has no initial issues with the company as it has passed all of the investor type's requirements. As a result, the Enterprising Investor should feel very comfortable proceeding to the next part of the analysis, which is a determination of the company's intrinsic value.
From a valuation side of things, the company has grown its EPSmg (normalized earnings) from $1.75 in 2011 to an estimated $3.62 for 2014. This demonstrated growth exceeds the market's implied estimate of 5.27%. In fact, the demonstrated growth over the last several years is greater than 20% per year. Though sustaining a level of growth that high over the long-term is not likely, the company would have to see a significant drop in its growth in order to drop to the market's estimate. As a result, the ModernGraham valuation model returns an estimate of intrinsic value above the market price at this time, and the company appears to be undervalued by the market. Value Investors are therefore encouraged to proceed with further research to determine whether Petsmart is suitable for their own individual portfolios.
Be sure to check out previous ModernGraham valuations of Petsmart Inc. for better perspective.