Chipotle Mexican Grill Inc. Quarterly Valuation – October 2014 $CMG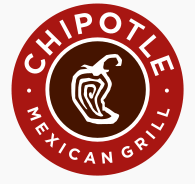 Though Chipotle satisfies the value investor's appetite, the company does not satisfy the Defensive Investor's requirements due to its lack of dividend payments and high PEmg and PB ratios. The company does, however, qualify for the less conservative Enterprising Investor whose only issue is the lack of dividend payments. As a result, Enterprising Investors should feel very comfortable proceeding to the next part of the analysis, which is a determination of the company's intrinsic value.
Determining the intrinsic value requires looking at the company's earnings growth and examining the market's implied estimate of further growth. The company has grown its EPSmg (normalized earnings) from $3.77 in 2010 to an estimated $10.37 for 2014. This level of demonstrated growth, while very impressive, does not support the market's implied estimate for earnings growth of 26.13% over the next 7-10 years. The ModernGraham valuation model caps any estimate of growth at 15% as a margin of safety under the belief that any growth higher than that is not sustainable in the long-term. Therefore, the model returns an estimate of intrinsic value falling below the current price, indicating the company is overvalued at the present time.