American Express Company Quarterly Valuation – October 2014 $AXP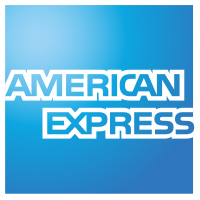 Enterprising Investors following the ModernGraham approach should keep a keen eye on American Express and pour some time into conducting further research. The Defensive Investor may not feel the same way, with concerns regarding the high PB ratio. However, Enterprising Investors have no initial concerns, and should feel very comfortable proceeding to the next part of the analysis, which is a determination of the company's intrinsic value.
To determine an estimate of the intrinsic value, one must consider the company's earnings. Here, the company has grown its EPSmg (normalized earnings) from $2.64 in 2010 to an estimated $4.67 for 2014. This is a high level of growth, approximately 15% each year. Even adjusting for a margin of safety to assume the company will not do as well in the future, a conservative growth estimate may be around 11.5%, which is well below the market's implied forecast of only 5.15% earnings growth over the next 7-10 years. As a result, the ModernGraham valuation model returns an estimate of intrinsic value well above the price, supporting a clear conclusion that the company is significantly undervalued. Enterprising Investors are therefore encouraged to proceed with further research to determine whether American Express is suitable for their own individual portfolios.
Be sure to check out previous ModernGraham valuations of American Express Company for better perspective.