DirecTV Annual Valuation – 2014 $DTV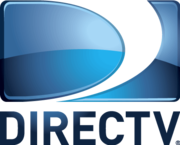 DirecTV presents a speculative situation, as it does not qualify for either the Defensive Investor or the Enterprising Investor. The Defensive Investor is concerned with the low current ratio and the lack of dividends, while the Enterprising Investor also takes issue with the level of debt relative to the current assets and the lack of dividends. As a result, any purchase of DirecTV stock is made with a speculative nature behind it. That said, any speculator interested in pursuing the company should still proceed to the next part of the analysis, which is a determination of the company's intrinsic value.
With regard to that intrinsic value, the company has grown its EPSmg (normalized earnings) from $1.53 in 2010 to an estimated $4.78 for 2014. This high level of demonstrated growth is greater than the market's implied estimate for earnings growth of 4.56% over the next 7-10 years. The ModernGraham valuation model therefore returns an estimate of intrinsic value well above the current price, indicating the company is undervalued at the present time. It would appear that AT&T may be getting a good deal in this purchase over the long-term.