3M Company Quarterly Valuation – November 2014 $MMM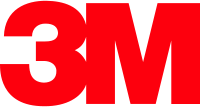 3M Company is not a great opportunity for Defensive Investors, as the company has a low current ratio and high PEmg and PB ratios. However, the less conservative Enterprising Investor has no initial concerns and is willing to proceed to the next part of the analysis, which is a determination of the company's intrinsic value.
When estimating the intrinsic value, it is critical to consider the company's historical earnings results in combination with a review of the market's implied estimate for further growth. In this case, the company has grown its EPSmg (normalized earnings) from $5.14 in 2010 to an estimated $6.71 for 2014. While this is a strong level of demonstrated growth, it does not quite support the market's implied estimate for earnings growth of 6.96% over the next 7-10 years. In order to reach that growth rate, the company would need to achieve higher growth than it has in the recent past. The ModernGraham valuation model therefore returns an estimate of intrinsic value falling below the current price, indicating the company is overvalued at the present time.
Be sure to check out previous ModernGraham valuations of 3M Company for more perspective!