AT&T Inc. Quarterly Valuation – November 2014 $T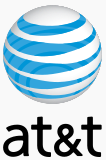 After looking over the company's fundamentals, AT&T qualifies for the Defensive Investor as the only concern at this time is the low current ratio. The Enterprising Investor has many other concerns but is willing to overlook them as it passes the more conservative Defensive Investor requirements. As a result, all value investors should feel very comfortable proceeding to the next part of the analysis, which is a determination of the company's intrinsic value.
Estimating the intrinsic value requires examining the company's earnings history. AT&T has seen its EPSmg (normalized earnings) drop from $2.48 in 2010 to only an estimated $2.31 for 2014. This demonstrated drop in earnings does not support the market's implied estimate of 3.3% earnings growth. In recent years, the company has actually seen an average annual drop in earnings of around 1.4%. Clearly, there would have to see a significant change in its level of growth in order to meet the market's estimated growth level. As a result, the ModernGraham valuation model returns an estimate of intrinsic value below the market price at this time, and the company appears to be overvalued by the market.
Be sure to check out previous ModernGraham valuations of AT&T Inc. for better perspective.