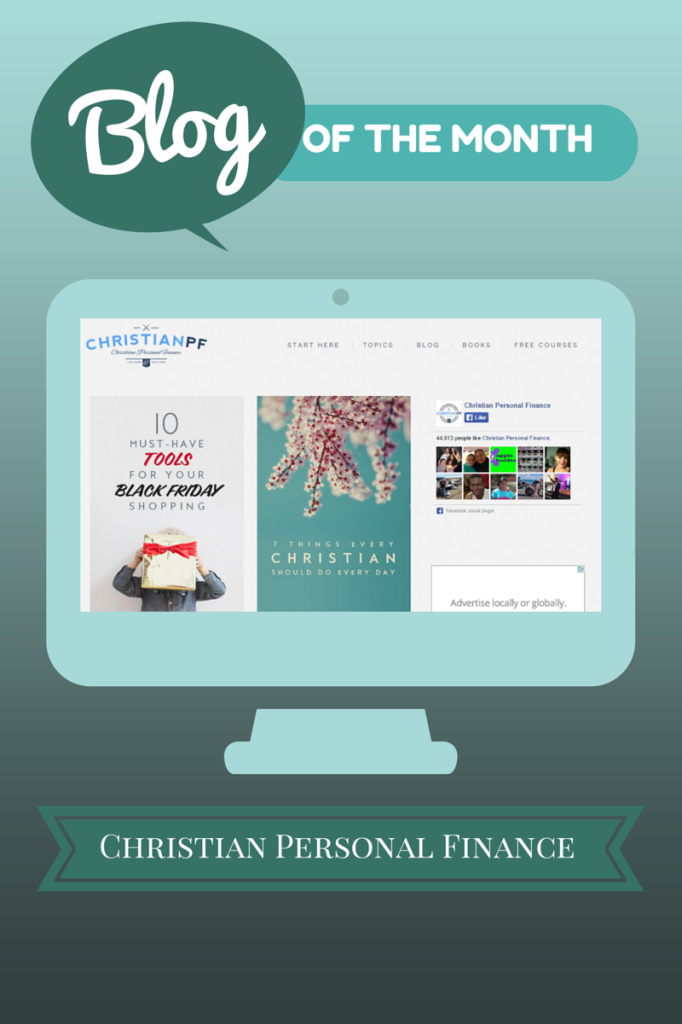 This month's Blog of the Month award goes to Christian Personal Finance.  Writer Bob Lotich created the blog in order to help readers manage their resources in a Christian manner.  As a result, the blog does clearly have a focus on Christianity, but the overall themes translate to strong values for managing personal finances.  Christian Personal Finance regularly posts interesting and helpful content, and I encourage all ModernGraham readers to check out Bob's site this month!
Here's a sample of some great recent posts from Christian Personal Finance:
If you'd like to nominate a blog for next month's award, leave a comment below.