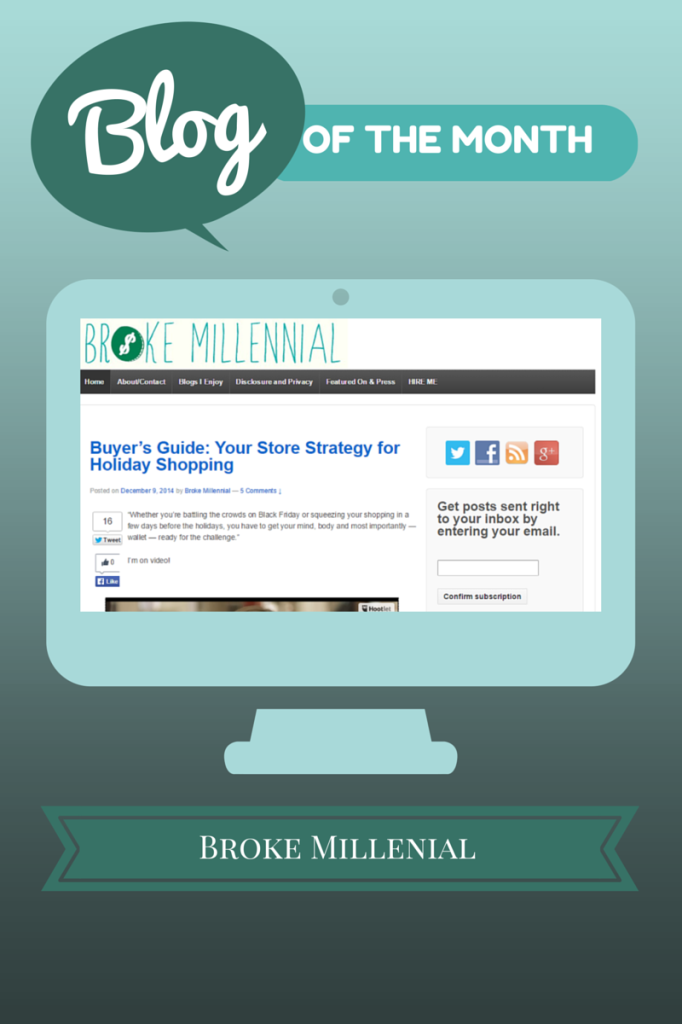 This month's Blog of the Month award goes to Broke Millennial.  Writer Broke Millennial (Erin) created the blog in order to chronicle her "journey of a 25-year-old millennial learning to be a fiscally responsible member of "Generation Me."" and to "to increase financial literacy — mostly through telling funny financial tales from my own life and sneaking in an actual money lesson."  The site regularly posts interesting and helpful content, and I encourage all ModernGraham readers to check out Broke Millennial this month!
Here's a sample of some great recent posts from Broke Millennial:
If you'd like to nominate a blog for next month's award, leave a comment below.