American Express Company Quarterly Valuation – February 2015 $AXP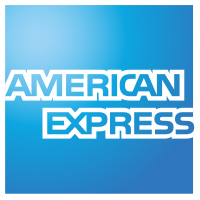 American Express Company passes the initial requirements of the Enterprising Investor but not the more conservative Defensive Investor. The Defensive Investor is concerned by the high PB ratio while the Enterprising Investor has no initial concerns. As a result, Enterprising Investors should feel very comfortable proceeding to the next part of the analysis, which is a determination of the company's intrinsic value.
When it comes to that valuation, it is critical to consider the company's earnings history. In this case, the company has grown its EPSmg (normalized earnings) from $2.64 in 2010 to $4.71 for 2014. This is a very strong level of demonstrated growth, which is well above the market's implied estimate for earnings growth of only 4.75% over the next 7-10 years. In fact, the historical growth is around 15.66% per year, so the market is expecting a very significant drop in earnings growth. The ModernGraham valuation model reduces the historical growth to a more conservative figure, assuming that some slowdown will occur, and therefore returns an estimate of intrinsic value falling above the current price, indicating the company is undervalued at the present time.
Be sure to check out previous ModernGraham valuations of American Express Company (AXP)Â for greater perspective!
Disclaimer:  The author did not hold a position in American Express Company (AXP) at the time of publication and had no intention of changing that position within the next 72 hours.  Logo taken from Wikipedia for the sole purpose of identifying the company; this article is not affiliated with the company in any manner.