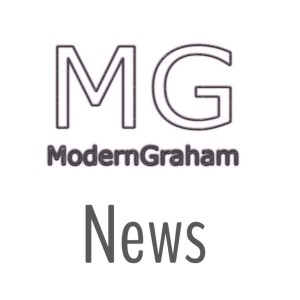 Introducing Amy Hunt, Social Media Consultant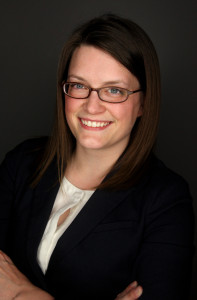 I am excited to announce that ModernGraham has hired Amy Hunt as a Social Media Consultant.  Amy will be leading all social media campaigns for the site, and providing solid input regarding how to improve the site's social media marketing efforts.  I am very hopeful that this will allow me to spend more time on improving features, adding premium content, and increasing the number of companies covered by ModernGraham.  In addition, this should result in an overall increase in the level of engagement between you, our valued readers, and me.  If you're not already following ModernGraham on social media, you can do so on StockTwits, Twitter, Facebook, Pinterest, or Instagram.
After earning her Bachelor's degree from Michigan State University with a major in Family Community Services, Amy Hunt worked with The Salvation Army, helping families plan for their financial futures. Her life adventure led her to serve overseas, as a teacher in South Korea. Her experiences give her unique insight into diverse family needs. She is specially equipped to help families find the exact right home, whether buying or selling. Her investment in the lives of others sets her apart from other realtors and makes her a joy to work with. In her free-time, Amy builds legos with her husband, Ian, and spends time with her cat, Gatsby.
Premium Content Changes
In the near future, ModernGraham will be transitioning all newly published individual company valuations to premium content. Â This means that you will soon need to be logged in as a premium member in order to access individual valuations. Â This is a necessary step as at this point in the site's history, it has been a one-man show which has become more and more work. Â In order to continue to grow the site and provide solid content, it must be monetized further. Â By having more premium members, I will be able to expand the number of companies covered, so be sure to help spread the word about ModernGraham if you enjoy the valuations.
The good news is that a premium membership only costs $4.99/month, and I have no intention of increasing that price point for the foreseeable future. Â With a premium membership, you will have access to all individual company valuations, and the popular ModernGraham Stocks & Screens monthly report.
Call for Feedback
It is always important to have feedback from our readers regarding how we can improve the site. Â For that reason, please take a moment to complete the following short survey.
Create your own user feedback survey