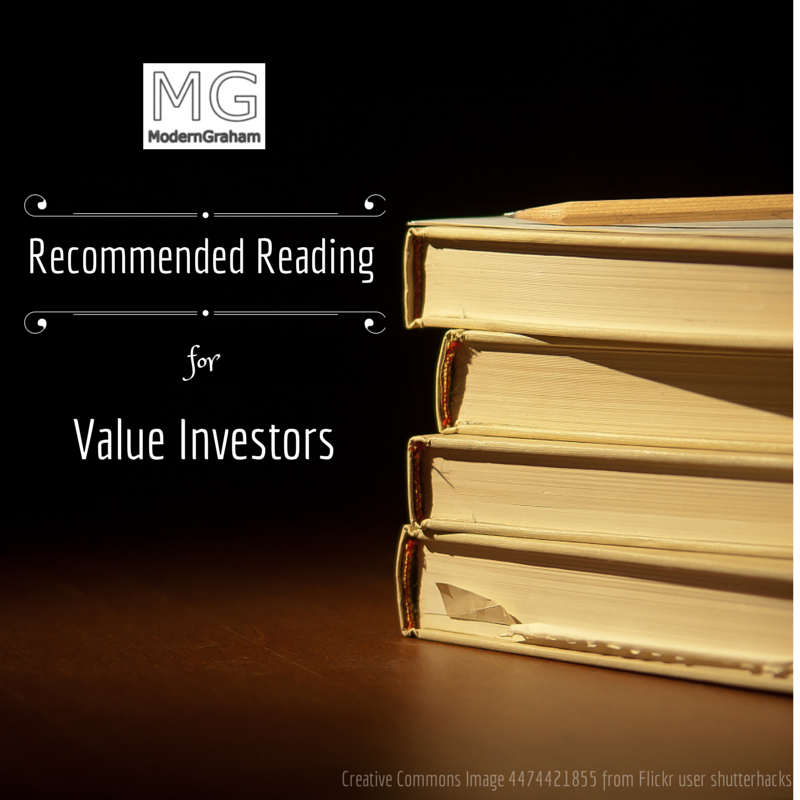 Reading is very important for value investors.  In fact, it is one of the 7 Key Tips to Value Investing.  A great way to continually hone your investing strategies and pursue the greatest level of investing success is through frequently reading new literature.  To that end, here's a list of 5 new books for value investors to consider adding to their reading list.  I highly recommend obtaining an Amazon Prime membership, which allows you to receive free 2-day shipping on most purchases.  Be sure to check out the master list of all recommended reading from ModernGraham!
Here are the 5 New Books for Value Investors:
Excerpt from Amazon:
From the richest Romans to the robber barons to today's bankers and tech billionaires, Sam Wilkin offers Freakonomics-esque insights into what it really takes to make a fortune. These stories of larger-than-life characters, strategies, and sacrifices reveal how the wealthiest did it, usually by a passion for finding loopholes, working around bureaucratic systems, and creating obstacles to competitors.
WEALTH SECRETS OF THE ONE PERCENT gets at the heart of our feelings about the 1% of top income earners and the roughly 0.0001% who achieve billionaire status: we love to hate them, but we'd love to be them. Wilkin's insight into the sources of wealth is thought-provoking and rigorous, and he reveals that behind almost every great fortune is a "wealth secret"–a moneymaking technique designed to defeat the forces of market competition.

Excerpt from Amazon:
Learn trading rules from some of the most successful traders, like Richard Weissman, Dean Karrys, and Paul Tudor Jones that will give you an edge in the markets.
Benefit from someone with more than 20 years experience.
Steve has done the research so you don't have to. Each of these trading rules is a game changer, whether you are just starting out, or you need a refresher.
Just building your system?
These proven trading habits will help you develop a system that is hard to beat. Just add your determination and a will to succeed, and you'll be well on your way to trading like a pro.
Not getting the returns that you would like?
Get inspired by these 39 stock market rules, and perfect a trading system that will make you profitable for years to come.
This book:
Provides solid, tested rules
Is easy to understand and follow
Gives you an edge over your competitors
Get started
Don't run the risk of ruin by ignoring these stock market habits. Learn to build your own habits and trade with discipline, and you will save yourself years lost time, profits, and sanity.

Excerpt from Amazon:
A powerful true story about the potential for mercy to redeem us, and a clarion call to fix our broken system of justice—from one of the most brilliant and influential lawyers of our time
Bryan Stevenson was a young lawyer when he founded the Equal Justice Initiative, a legal practice dedicated to defending those most desperate and in need: the poor, the wrongly condemned, and women and children trapped in the farthest reaches of our criminal justice system. One of his first cases was that of Walter McMillian, a young man who was sentenced to die for a notorious murder he insisted he didn't commit. The case drew Bryan into a tangle of conspiracy, political machination, and legal brinksmanship—and transformed his understanding of mercy and justice forever.
Just Mercy is at once an unforgettable account of an idealistic, gifted young lawyer's coming of age, a moving window into the lives of those he has defended, and an inspiring argument for compassion in the pursuit of true justice.

Excerpt from Amazon:
#1 bestselling author and radio host Glenn Beck exposes the real truth behind the roots of Islamic extremism in Muslim teachings in this sharply insightful handbook that debunks commonly held assumptions about Islam and the dream of a renewed caliphate.
From the barbarians of ISIS to the terror tactics of Al-Qaeda and its offshoots, to the impending threat of a nuclear Iran, those motivated by extreme fundamentalist Islamic faith have the power to endanger and kill millions. The conflict with them will not end until we face the truth about those who find their inspiration and justification in the religion itself.
Drawing on quotes from the Koran and the hadith, as well as from leaders of ISIS, Al Qaeda, and the Muslim Brotherhood, Glenn Beck seeks to expose the true origins of Islamic extremism as well as the deadly theological motivations behind these agencies of destruction.
Using the same unique no-holds-barred style from his bestselling books Control and Conform, Glenn Beck offers straight facts and history about the fundamental beliefs that inspire so many to kill.

Excerpt from Amazon:
As war rages in 1944, young army lieutenant Lucas Athan recovers a sarcophagus excavated from an Egyptian tomb. Shipped to Princeton University for study, the box contains mysteries that only Lucas, aided by brilliant archaeologist Simone Rashid, can unlock.
These mysteries may, in fact, defy—or fulfill—the dire prophecies of Albert Einstein himself.
Struggling to decipher the sarcophagus's strange contents, Lucas and Simone unwittingly release forces for both good and unmitigated evil. The fate of the world hangs not only on Professor Einstein's secret research but also on Lucas's ability to defeat an unholy adversary more powerful than anything he ever imagined.
From the mind of bestselling author and award-winning journalist Robert Masello comes a thrilling, page-turning adventure where modern science and primordial supernatural powers collide.

What books do you recommend for fellow value investors? Â Leave a comment below.