5 New Books for Value Investors – February 2016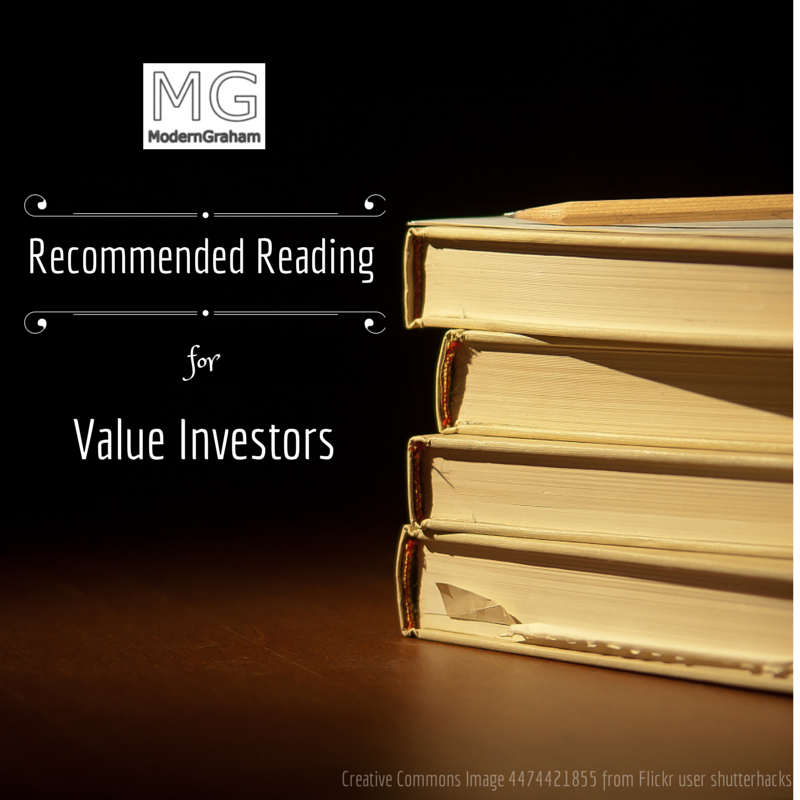 Reading is very important for value investors.  In fact, it is one of the 7 Key Tips to Value Investing.  A great way to continually hone your investing strategies and pursue the greatest level of investing success is through frequently reading new literature.  To that end, here's a list of 5 new books for value investors to consider adding to their reading list.
Be sure to check out the master list of all recommended reading from ModernGraham!
Here are the 5 New Books for Value Investors:
Excerpt from Amazon:
What do you think of when you hear the word retirement?
Do you see yourself spending weeks at a time with your grandchildren? Volunteering your time to a worthy cause? Traveling to remote vacation spots you've always wanted to visit? Those dreams simply don't line up with the reality of many working Americans. Rather than packing their bags for a month-long escape, many retirees will be packing their lunch for an eight-hour shift. And it's not because they want to; it's because they're broke! In Retire Inspired, Chris Hogan teaches that retirement isn't an age; it's a financial number—an amount you need to live the life in retirement that you've always dreamed of. Whether you're twenty-five or fifty-five, you can start now. Chris will equip you with a plan to make your own investing decisions, set proper expectations with your family for retirement, and build a dream team of experts to get you there. You don't have to retire broke, stressed, and working long after you want to. You can retire inspired!

Excerpt from Amazon:
In his new book, investment expert Jim Jubak explores the "new normal" of market volatility. With remarkable insights into the zeitgeist of financial markets and the economy, Jubak combines the big macro trends with the more mundane aspects of life to depict why volatility is here to stay, why things are not going to get any calmer soon, and how you can make investing decisions to profit off this new reality.
He presents a unified picture that extends far beyond a narrow view of financial markets, exploring the consequences of using global central banks—the Federal Reserve, the Bank of Japan, the People's Bank of China, and the European Central Bank—as cash machines; the debt model of growth now used worldwide; and the demographics of aging and the coming war between the young and the old.
He also looks at social trends including the anxiety of affluence, particularly the mismatch between the guaranteed cost of education and the uncertainty of future earnings; the real estate "barbell" and the consequences viewing a home as a financial asset and not simply a place to live; and energy, climate, water and food insecurity.
Jubak's mission is to teach investors how to stay sane when people think the sky is falling. In showing what is causing all of this volatility, he provides practical solutions for how you can smartly respond, build a portfolio, and profit.

Excerpt from Amazon:
Empower Yourself
Millennials (those born between 1980-2000) are the most educated and technologically capable generation in Canadian history. But when it comes to the complex world of investments, taxes and retirement, many have no idea where to start.
The financial landscape has changed. Inadequate pensions and personal savings are forcing many seniors back to work. Millennials need to empower themselves with the knowledge and tools to ensure their financial independence in retirement.
Empowered Millennial Investor explains in simple terms the complex world of investing. Each section includes practical examples that demonstrate how taxes work, what investment options are available and what a millennial can expect from government pensions in retirement.
You can take immediate action to empower yourself with the knowledge and tools needed to ensure a bright financial future. If you've always wanted to know more about investing, but didn't know where to start, this is the book for you.

Excerpt from Amazon:
Do you want your money to work for you even when you are sleeping? Are you unsure about how to invest your money wisely? Or are you simply curious about the how investing in real estates can bring wealth? Well, you are not alone! Since the beginning of civilization, those who own plots of land have often been associated with power, wealth and placed in high regards in the society. This is from whence the term "land-LORD" was created. Lord of the land – influential and rich. It is of no coincidence that even today, owning lands and developing properties still continue to bring in vast amounts of wealth for selected individuals. your drunk uncle at Thanksgiving, Li Ka Shing – just to name a few. Because of its association with money, many people wonder if real estate investing is a game only for the rich and that without an enormous amount of starting capital, there is simply no way to jump into it. Well, the answer is absolutely not! There is no rule cast in stone that says you need to a millionaire to benefit from it. In fact, this very book will guide you on the fundamental concepts of real estate investing and provide you with clear, actionable steps on how to make a decent income from real estate investment from scratch. You will also understand tips and tricks of the trade that allow you make astute investment decisions in order to get the most "bang" for your bucks. After all, who doesn't like a good bargain? Yes, all forms of investments carry a certain amount of risk but they are definitely not rocket science. As long as you understand the risks involved as well as the things you can do to mitigate them, you will be duly rewarded in time. Smart investing doesn't have to be complicated. If you are keen to find out more, then let us dive straight into this exciting journey of real estate investing. Read on to find out more!

Excerpt from Amazon:
This book is targeted to beginner investors and/or couch potatoes who do not want to spend a lot of time in managing their investments. This book helps someone looking for simple but profitable strategies in investing. It only takes about half an hour a month to monitor the market and decide what stocks to buy and sell. This book uses the advanced strategies described in my other books but in very simplified instructions. The trick is to make them easy to use from the research information available to us free of charge. This book has 9 sections. In general, the first chapter in each section tells you what to do (the 'Do' chapter) in very simple terms. The other chapters in each section explain the detail and you can skip them for now. I start with market timing. You should not buy any stocks when the market is plunging. Actually you should sell most of the stocks you own when the market is plunging. I have a simple way to spot market plunges. It is based on charts. However, you can obtain similar info without creating charts and there is nothing to subscribe. The chart tells us when to reenter the market for the best opportunity to make money. I did in 2003 and 2009. For starters, just trade ETFs (Chapter 14) and you can skip the latter chapters in evaluating stocks. In the simplest terms, I discussed how to evaluate stocks fundamentally and technically. Use the research available in the free sites such as finviz.com. Instead of spending hours in researching one stock, you can do the same in a few minutes as others have researched them for you.