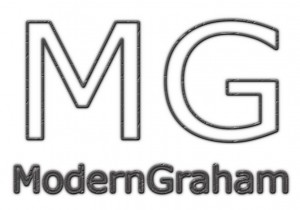 ModernGraham
Mission Statement
ModernGraham is devoted to modernizing Benjamin Graham's methods to fit today's market environment, and is aimed at helping readers become more intelligent investors.
History
Ben Clark started ModernGraham in 2006 after a simple discussion with his fellow DePaul University Finance Honors student Jon Ritchie about Benjamin Graham's The Intelligent Investor (the MG Book Club did a series on the book).  Ben found Graham's work to be particularly fascinating and spot-on after having learned a hard lesson from a failed investment in high school.  After discussing how Graham's methods could be applied today, Ben went about tweaking some of Graham's core principles to make them more relevant in the current financial atmosphere.
The first few years of ModernGraham saw some periodic changes to the methodology, as Ben continued to develop the ModernGraham approach to best fit within Graham's original framework.  Eventually, Ben solidified the process to be a three-step analysis of investment opportunities:
Determination of whether a stock is suitable for either the Defensive Investor or the Enterprising Investor. Â Graham provided various requirements for both investor types as guidelines for selecting stocks, and Ben made minimal changes to those requirements.

Calculation of the company's intrinsic value using the ModernGraham formula, and comparison of the stock's price in relation to the value.  The formula is based on the original formula recommended by Graham for use in estimating intrinsic value.

Further research by the individual investor to determine if the company is the right fit for his or her portfolio.
The ModernGraham formula required additional development in order to take into account a few of Graham's other principles such as employing a margin of safety and normalizing earnings.  Therefore, Ben added multiple safety margins into the valuation model, through limits on the possible growth estimates and only rating a company "undervalued" if it is trading below 75% of its intrinsic value.  In addition, the ModernGraham calculation of earnings per share ("EPSmg") utilizes a weighted-average of the past five years of earnings in an attempt to normalize the business cycle.
Then, in 2009, Ben began attending law school which had the effect of putting ModernGraham on a bit of a hiatus for a few years.  Eventually, Ben graduated cum laude with his Juris Doctor and a Certificate in Taxation from DePaul University, an education which has helped further Ben's ability to analyze investment opportunities.
Today ModernGraham is a growing community with thousands of free email subscribers and hundreds of premium members comprising individual investors, investment advisers, and fund managers. Â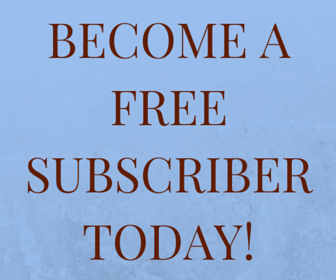 ModernGraham can be found on:
Staff
Benjamin Clark, Founder and Owner
Benjamin graduated cum laude with his J.D. from DePaul University College of Law, and also received a Certificate in Taxation.  He passed the Illinois Bar Exam in July 2013 and is licensed to practice law in Illinois.  He also holds a Bachelor of Science in Finance (Honors) from DePaul University College of Commerce.  Ben can be reached at ben@moderngraham.com.
View Benjamin Clark's profile
Former Contributors:
Jonathon Ritchie
Molly Caulfield
Andres Romero
Tchoudomir Goranov
Aaron Horvitz
Amy Hunt